Worship Opportunities
One of the community strengths of the Toronto School of Theology is its life of prayer, liturgy and worship. Member colleges offer opportunities for prayer and communal faith celebration within its own liturgical tradition.
ANGLICAN SERVICES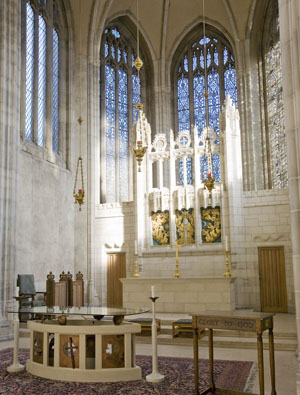 Schedule subject to change depending on the season. For complete schedule and special services throughout the year see the Trinity College website.
Eucharist:
Sundays, 3:00 pm
Tuesdays, 5:30 pm (Divinity Community Eucharist)
Chorale Evensong (resumption date TBA):
Mattins and Divine Liturgy (Holy Myrrhbearers Orthodox Mission):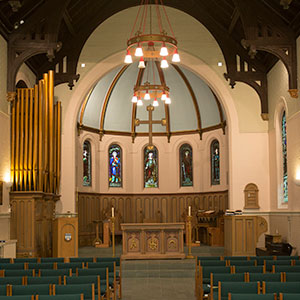 Wycliffe College Founders' Chapel
Services are held during college terms. Eucharist services are not held during Reading Weeks.
Morning Prayer (with student homilies on Tuesdays):
Mondays to Fridays, 8:30 am
Community Eucharist (with faculty sermons and childcare, followed by community dinner)
Note: Both the Morning Prayer services and the Wednesday Community Eucharists are live streamed. 
Prayers in the Evening:
Mondays, 5:30 pm - Taize Worship 
Tuesdays, 5:30 pm - Sung Evensong 
Thursdays, 5:00 pm - Prayer and Praise 
Fridays, 5:30 pm - Simple Evening Prayer
PRESBYTERIAN SERVICES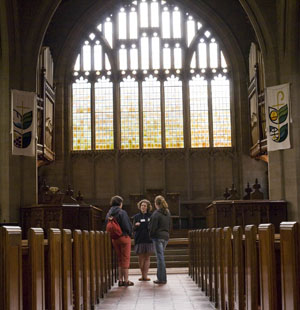 Community Worship:
Tuesdays (during the academic year), 11:15 am - 12:00 pm 
ROMAN CATHOLIC SERVICES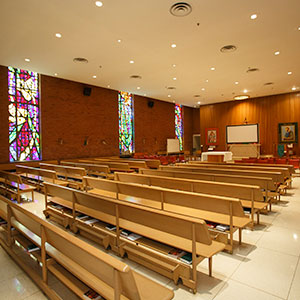 Regis College, St. Joseph's Chapel
100 Wellesley Street West
Eucharist:
Wednesdays, 1:30 pm (with reception following)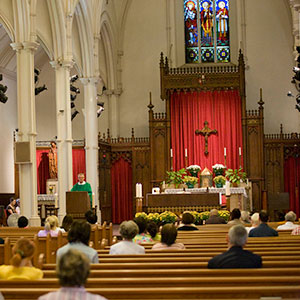 University of St. Michael's College, St. Basil's Church
Mass:
Mondays - Fridays, 7:30 am and 12:10 pm
Saturdays, 5:00 pm
Sundays, 9:00 am, 10:30 am, 12:00 pm and 4:30 pm
Confessions are available Monday - Friday 11:30 am -12:00 pm, and Saturday 4:30 pm - 5:00pm.
UNITED CHURCH OF CANADA SERVICES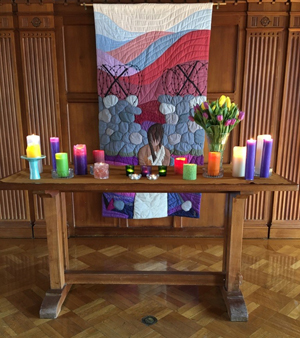 Services:
Mondays, 1:00 - 1:50 pm - Buddhist Ritual and Meditative Practice Gathering (Buddhist Room, EM002)
Tuesdays, 12:30 - 12:45 pm - Christian Midday Prayer (Chapel, EM319)
Wednesdays, 1:30 - 2:45 pm - Christian or Interfaith Service (Chapel, EM319)
Thursdays, 12:30 - 1:00 pm - Contemplative Community Practices (Chapel, EM319)
Get more information on the above services and practices, here.