Image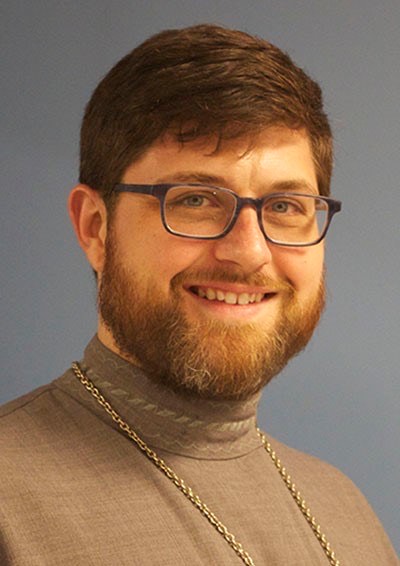 Bio
I am the Assistant Professor of Greek Patristics at the Sheptytsky Institute of Eastern Christian Studies in the Faculty of Theology at the University of St. Michael's College. My primary area of research concerns interpreting the major works of Maximus the Confessor. A hinge figure in the Christian tradition, Maximus is both the synthesizer of the Greek patristic period and an architect for later Byzantine theology. My recent book, Divine Scripture and Human Emotion in Maximus the Confessor, shows how Maximus revises Stoic and Platonic-inspired monastic accounts of emotion according to biblical categories. My next book project concerns Maximus's reception of Gregory Nazianzen's theological legacy, found primarily in the Confessor's largest work, Ambigua ad Iohannem,
I am currently editing a volume entitled Eastern Catholic Theology in Action, a critical introduction to themes in Eastern Catholic theology. I am also the co-editor of the upcoming volume, The Pastoral Theology of the Early Church (CUA Press), a survey of patristic figures and their approaches to pastoral ministry. I am also working on a translation of Manlio Simonetti's The Arian Crisis in the Fourth Century. I also publish in the area of liturgy and Eastern Christian studies more broadly.
Specializations

Patristics
Christology & Trinitarian Theology
Biblical Exegesis
Eastern Christianity
Liturgy
Faith and Literature

Publications

Books:

Divine Scripture and Human Emotion in Maximus the Confessor: Exegesis of the Human Heart, The Bible in Early Christianity Series 15. Leiden: Brill, 2021.

Articles:

"Christ: The Healer of Human Passibility in Quaestiones ad Thalassium." The Unity of Body and Soul in Patristic and Byzantine Thought. Edited by A. Anna Usacheva, Jörg Ulrich, and Siam Bhayro, Leiden: Brill, 2021, 229-244.

"Interpreting Human Experience: Body, Soul, and Apatheia in Maximus the Confessor." Eastern Theological Journal 5, no. 2 (2019): 237-257.

"The Virgin of Guadalupe in Byzantine Vesture: An Analysis of the Byzantine Catholic Office for Our Lady of Guadalupe." Logos: A Journal of Eastern Christian Studies, 60, no. 1-4 (2019): 131-147.