Image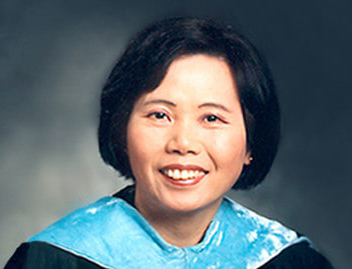 College:
Knox College
Degrees:
EdD (Union Presbyterian Seminary)
Email:
ns.song@utoronto.ca
Phone:
416-978-1884
Teaching Category:
Appointment Status:

Basic Degree

GCTS Emeritus
Bio
Nam Soon has been a part of the Knox College Faculty since 2000, and is the Ewart Professor of Christian Education & Youth Ministry.
Citing that teaching and preaching are two important ministries of the church, Nam Soon finds her Faculty position exciting as she sees the future of educational ministry in the hands of each one of her students. She brings Eastern philosophy into dialogue with Christian Education Theory and Practice, and a new approach that seeks to reinterpret how Jesus as the teacher taught in his period.
Nam Soon is also passionate for Intercultural ministry, Spirituality and Christian Education, and research on Asian Canadian Churches.
Specializations

Approaches to Teaching Bible.
Intercultural Christian Education and Leadership Development
Youth Ministry
Culture and Ministry
Contemporary Theories of Christian Education
Spirituality and Religious Education

Publications

People of Faith, People of Jeong(Qing): The Asian Canadian Church of Today for Tomorrow, Wipf and Stock publisher, 2020 (edited and wrote 5 chapters)
"Demythologizing the "Silent Exodus": Asian-Canadian Protestant Young Adults" Journal of Youth and Theology, Fall 2019, in process
"Challenges and Opportunities for Asian Canadian Immigrant Churches and its Educational Implications" Presented at REA Annual Meeting, November 2019
"Challenges and Opportunities for Asian Canadian Immigrant Churches with First and Second Generation Congregants: A Qualitative Study of Members of Chinese, Taiwanese, and Korean Churches in the Greater Toronto Area (GTA)" with a Louisville Project grant; presented findings at a public forum at Knox College in April 2019
"Youth Ministry that Matters: Voices of Korean Canadian Youth," The Journal of Youth Ministry, Vol. 15. No. 2, spring 2017, pp. 97-120
"Christian Education for the Public: Lessons from Legacy of Ewart College" in Toronto Journal of Theology, Supplement 1, 2015, pp. 93-108
"Sunday School Revisited: An Alternative to Christian Education of the Church Today?" In Journal of Religious Education, Feb. 2013, Vol. 108, 2, pp. 180-192