Image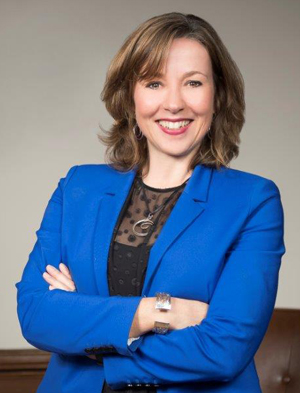 Bio
Pamela McCarroll joined the faculty at Emmanuel College in 2016 as Associate Professor of Practical Theology. She came to Emmanuel after teaching in the area of pastoral theology for eight years at our sister institution Knox College and, prior to that, serving as a Supervisor & Educator and Spiritual Care Practitioner at hospitals in Toronto and Hamilton. Pam's major research focus continues to be the lived experience and possibility of hope in contexts of suffering. In her recent work, she is focussed on suffering and hope in relation to the climate crisis and ecological destruction. Her research seeks to re-imagine the field of practical theology with creation-centered motifs that decenter the human. Pam has also published widely in the area of spiritual care, spirituality and health.
Pamela is a Registered Psychotherapist with the CRPO, a Certified Supervisor-Educator with the CASC and an ordained minister of Word and Sacraments in the Presbyterian Church in Canada.
Specializations

Practical Theology
Eco-therapies, eco-grief, eco-anxiety
Suffering, Hope and the Anthropocene
Spiritually Integrated Psychotherapy
Spiritual Care and Counselling
Contextual Theologies of the Cross

Publications

Books – sole author and editor:

Section Editor and author with Dagmar Grefe, "Meaning-Making in Spiritual Care and Chaplaincy" in Introduction to Chaplaincy and Spiritual Care edited by Wendy Cadge & Shelly Rambo. North Carolina: UNC Press, Forthcoming.
Edited with Patricia Kirkpatrick, Christian Theology After Christendom: Engaging the Thought of Douglas John Hall. Maryland: Lexington- Fortress Academic, 2021.
The End of Hope – The Beginning: Narratives of Hope in the Face of Suffering and Trauma. Minneapolis: Fortress, 2014.
Waiting at the Foot of the Cross: Toward a Theology of Hope for Today. Distinguished Dissertations in Christian Theology Series. Eugene OR: Pickwick, 2014.
Edited with Pamela Couture, Robert Mager, Natalie Wigg, eds. Complex Identities in a Shifting World: Practical Theological Perspectives. Berlin: LIT Verlag, 2015.

Articles/chapters:

With Dagmar Grefe, "Meaning-making in Chaplaincy Practice: Presence, Assessment and Interventions," in Introduction to Chaplaincy and Spiritual Care, edited by Wendy Cadge & Shelly Rambo. North Carolina, UNC Press, Forthcoming.
"What are People For? Reimaging Theo-Anthropology in the Anthropocene," in Christian Theology After Christendom, edited by Patricia Kirkpatrick & Pamela R McCarroll. Maryland: Lexington-Fortress Academic, 2021. 85-100.
"Listening for the Cries of the Earth: Practical Theology in the Anthropocene," International Journal for Practical Theology, 2020. (R)
With Angela Schmidt, "The Future of Spiritual Care and Chaplaincy as a Profession in the Canadian Context," Multi-faith perspectives in Canadian Religious and Spiritual Care, Canadian Multifaith Federation, 2019.
With Pamela Couture & Nevin Reda, "Shifting, reforming, transforming spaces for a postcolonial, interreligious pedagogy," Reforming: Space, Body and Politics, eds. Auli Vähäkangas, Kirstine Helboe Johansen & Silvert Angel. International Academy of Practical Theology, Conference Series, 2019
"Keeping it Real: Decolonizing Christian Inter-religious Practice as an Exercise in a Practical Theology of the Cross," Theology and Practical Life, Special Issue, Religions 10.3, 203 (March 2019), 1-13. (R)
"Love Rages and Weeps: Suffering and Holy Possibility," Suffering and God, Concilium International Journal of Theology, 2016, vol. 3. Fall 2016.
With Tracy J. Trothen & William L. Pickett, "Transforming Knowledge: Empowering Spiritual Care Practitioners for Evidence-Based Practice," in Thriving on the Edge: Integrating Spiritual Practice, Theory and Research, eds. Thomas St. James O'Connor, Angela Schmidt, Kristine Lund. Waterloo: WLS, 2016, 103-129.
"Taking Inventory and Moving Forward: A Review of the Research Literature and Assessment of Qualitative Research in JPCC, 2010-2014," JPCC, 69.4: December 2015, 222-231.
"Hope Matters in Changing Times," Faith Matters in Changing Times, TJT (Special Issue), 2015, 67-80.