Image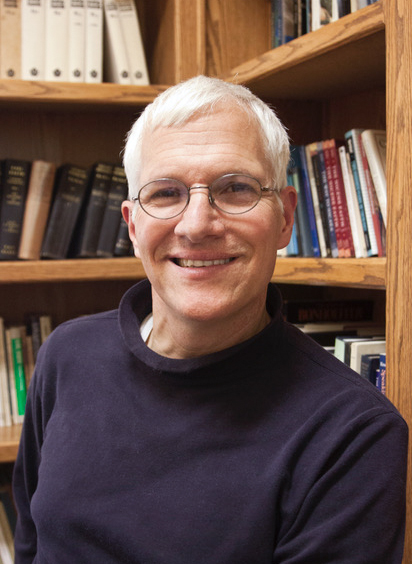 Bio
I grew up in Westfield, New Jersey, USA, where I was active in a very dynamic and musical Methodist congregation; I will always be grateful for that early formation. It was during my time in university that I first began to attend Anglican/Episcopal services. I was drawn into the Anglican tradition by the language of the prayer book, the power of the liturgy, and the deep sense of divine grace and sacramental mystery I encountered there. For a high-church Wesleyan, Anglicanism is a little bit like coming home.
My formal training in theology took place at Yale University, first in the Divinity School and then in the graduate Department of Religious Studies. It was while at Yale that I was first exposed to the thought of Karl Barth, the great Swiss Protestant theologian who articulated a powerful vision of all reality centered on God's gracious action in Jesus Christ. I would eventually write a dissertation on Barth, later published as Karl Barth on the Christian Life: The Practical Knowledge of God (Peter Lang, 2001). A subsequent study was titled Karl Barth: Theologian of Christian Witness (Westminster John Knox Press, 2004).
My particular theological passion lies in the area of ecclesiology, the Christian doctrine that addresses the nature and mission of the church. One expression of that concern is my work with Pro Ecclesia: A Journal of Catholic and Evangelical Theology, a theological and ecumenical journal for which I served as editor from 2008 to 2018. During my time at Wycliffe I have continued to pursue my interest in ecclesiology, but have also discovered that seriousness about the church requires a direct and sustained engagement with Holy Scripture. In 2010 I published Revelation, a volume in the Brazos theological commentary series. Currently I am working on a book titled The Temple of His Body: a Johannine Ecclesiology, in which I seek to understand the church better through attentive listening to the Fourth Gospel.
My wife, Elisa Mangina, has been by turns a medievalist, a church organist, and a lawyer. She currently works at a small firm in Toronto specializing in disability law. We have two children, Frances (20) and Nicholas (16). As a family we enjoy cooking, hiking, cycling, singing, and playing with our cat Hermes. We are members of the Anglican Church of St. Martin-in-the-Fields in west Toronto.
Specializations

Ecclesiology
Ecumenism
Sacraments
Theological interpretation of Scripture
The theology of Karl Barth

Publications

"Barth and Bultmann," in Wiley-Blackwell Companion to Karl Barth (Hoboken, NJ: Wiley Blackwell, 2020)
"The Christian Life," in The Oxford Handbook to Karl Barth (Oxford University Press, 2019).
Revelation. Brazos Theological Commentary Series (2010).
Karl Barth: Theologian of Christian Witness (2004).
Karl Barth on the Christian Life: The Practical Knowledge of God (2001).
"After Mediating Theologies: Karl Barth Between Radical and Neo-Orthodoxy." Scottish Journal of Theology 56/04 (2003).