Image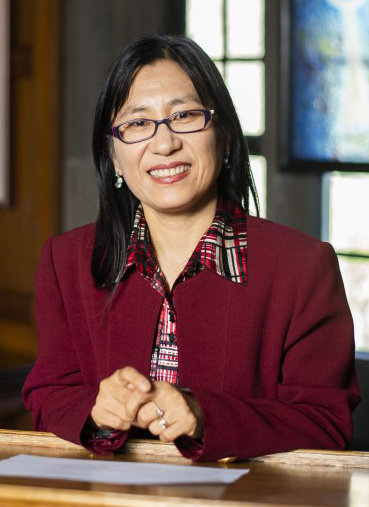 Bio
HyeRan Kim-Cragg holds the inaugural Timothy Eaton Memorial Church Professorship in Preaching and serves as Graduate Studies Director at Emmanuel College. She also serves the Executive Committee of the Academy of Homiletics since 2021. Committed to an interdisciplinary approach to homiletics in practical theology, her teaching and research address a range of topics related to biblical interpretation, postcolonial theories, feminist homiletics and liturgy, migration, and decolonizing practices. As a recipient of The Rowntree Scholarship at The United Church of Canada Foundation (2019), She has been doing research on intercultural preaching, as this intersects with race, gender, and multiple identities of the preacher and the congregations.
Specializations

Interdisciplinary approach to homiletics in practical theology
Postcolonial, critical race, and feminist theories
Intercultural preaching
Religious education

Publications

Books:

Postcolonial Preaching: Creating a Ripple Effect (Lexington, 2021)
Interdependence: A Postcolonial Feminist Practical Theology (Pickwick, 2018)
What Does the Bible Say? In Conversation with Popular Culture (Cascade, 2017)
2 Thessalonians: Wisdom Commentary (Liturgical Press, 2016)
Hebrews: Wisdom Commentary (Liturgical Press, 2015)

Articles in Journals:

"Preaching in a Post-Truth Era: Its Critical Task." International Journal for Homiletics. 4 (2020): 88-102.
"Unfinished and Unfolding Tasks of Preaching: Interdisciplinary, Intercultural, and Interreligious Approaches in the Postcolonial Context of Migration." Homiletic: The Journal of the Academy of Homiletics 44:2 (2019): 4-17.
"Probing the Pulpit in Postcolonial Feminist Perspectives." Liturgy Vol. 34:2 (2019): 22-30.