Image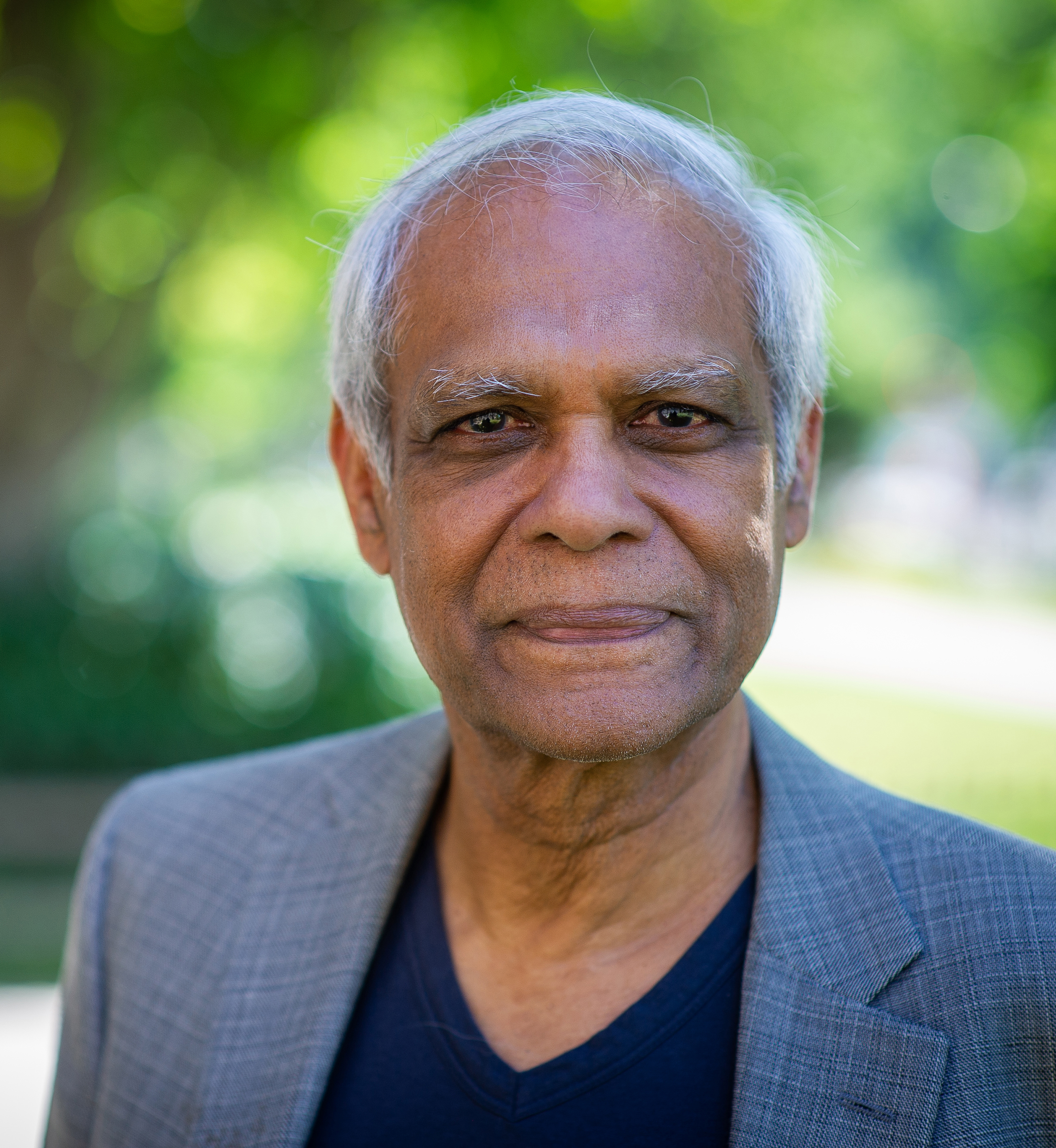 Bio
Abrahim H. Khan is a professor in the Faculty of Divinity at Trinity College, and Graduate Director and is cross-appointed to the Graduate Centre for the Study of Religion at the University of Toronto.
He is the current (2020) Vice President and President-elect of the Eastern International Region of the national body American Academy of Religion. He is a past president of the Canadian Theological Society and past editor of its newsletter. He chaired the program units Kierkegaard Seminar and History of the Study of Religion in the American Academy of Religion for five years each and was a senior fellow at Harvard University's Center for the Study of World Religions. He is a member of the Joint Centre for Bioethics, and the Centre for Ethics, at the University of Toronto; general editor of the Toronto Journal of Theology and consulting editor of the Encyclopedia of Caribbean Religions; convenes the Kierkegaard Circle and the Religion, International Diplomacy, and Economics Colloquia Series at the Munk Centre; and was an executive officer of the International Association for the History of Religions (2005-2015). Prof. Khan is also Vice-President of the Institute for the Advanced Study of Religion, Trinity College, and Associate Chair of the Secretariat for the 2010 IAHR World Congress in Toronto. He is an editor of Acta Kierkegaardiana - a 10 volume series with supplements, Numen (2005-2015) and serves on the Academic Advisory Committee/Board for the Journal for the Study of Religion (Cape Town), Burhan Journal of Quran'c Studies (Tehran), Journal in Islamic Studies (Bannu), and Constantine Letters (Nitra), and Xlinguae (Slovakia), and E-Researcher (Belgium).
Specializations

Kierkegaard's Thought
Philosophical-theological Ethics
Cross-cultural and Comparative Studies in Religion
Science and Religion
Philosophy of Religion
Religion, Healing and Medicine
Religion and International Relations

Publications

Books:

"Salighed" as Happiness? Kierkegaard on the Concept of Salighed (1985)
Actualized Individual (2013

Chapters and Journal Articles:

"Den Enkelte as Socio-Political in Kierkegaard Texts," International Journal on Humanistic Ideology, 2/XI (2021)175-200
"Kierkegaard's Works of Love as Resource for Learning to Be Human: A Starting Point," Researcher. European Journal of Humanities & Social Sciences. 1 /1(2018), 17-26.
"Kierkegaard Americanus: Towards Establishing a Comparative Analysis Unit," XLinguae: European Scientific Language Journal. (July 2018) 2-10.
"Privileging Communication: Evidentiary Admissible Statements and Comparison in the Study of Religion," in Contemporary Views on Comparative Religion, ed. Peter Antes, Armin W. Geertz, and Mikael Rothstein (Sheffield: Equinox Press, 2016), pp. 299-310.
"Christianity, Healing and Mental Health," co-author Sandra Dixon, in Routledge International Handbook of Race, Ethnicity, and Culture in Mental Health, Editors: Roy Moodley & Eunjung Lee (NY: Routledge, 2020), 238-249.
"Understanding (Forstand) in Kierkegaard's Religious Discourses," Interesse am Anderen ed. Gerard Schreiber (De Gruyter, 2019) 241-258.
"Modern cinematograph: dissipation of the sacral," co-authors N. Gonotskaya and G.G. Kirilenko in Material VI: International Scientific-Practical Conference Religion and Communication, edited by Shatravsky S.I. (Minsk "Ark" 2019) 385-389.
"Tagore and Kierkegaard as resources for political theology." In Kierkegaard and Political Theology, ed Silas Morgan and Roberto Sirvent (Eugene: Wipf & Stock, 2018) pp. 180-197.
"Detecting the Invisible Socrates in Kierkegaard's Writings," in Kierkegaard and Classical Greek Thought, in Acta Kierkegaardiana Series Vol. 7 (Nitra: Slovakia, 2018) 114-134.
"An Indo-Caribbean Case perspective referencing an Islamic Influenced Healing Therapy," Voice of the Intellectual Man, "Tagore and the academic study of religion," Argument, Vol 6/1 (2016).
"Islamic Influence in the Caribbean: Traditional and Cultural Healing Practice," in Caribbean Healing Traditions: Implications for Health and Mental Health (2013).