Wood, Susan K.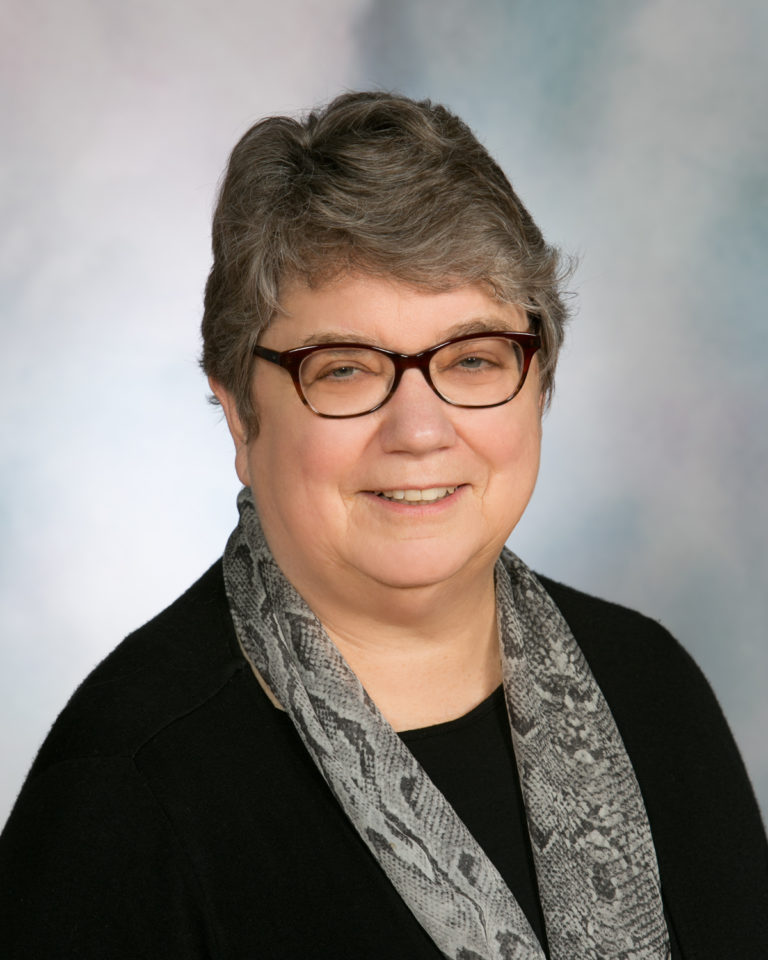 PhD (Marquette)
susank.wood@utoronto.ca | 416-922-5474 ext 250
Bio
Susan K. Wood, SCL, Academic Dean and professor of systematic theology, earned a MA in French at Middlebury College and a PhD in theology at Marquette University, where her dissertation was on the Jesuit theologian Henri de Lubac. She taught at St. Mary College in Leavenworth, Kansas, Saint John's University in Collegeville, Minnesota, and Marquette University in Milwaukee, Wisconsin. Her administrative experience includes five years as Associate Dean at Saint John's and eight years as department chair at Marquette. President of the Catholic Theological Society of America in 2014-2015, she received the John Courtney Murray Award from that society in 2021.
Prof. Wood's ecumenical experience includes the U.S. Lutheran-Roman Catholic Dialogue (1994-2019), the North American Roman Catholic-Orthodox Theological Consultation (2005-present), the International Lutheran-Catholic Dialogue (2008-2019), and the conversation between the Baptist World Alliance and the Roman Catholic Church (2006-2010, 2017-present). She has also participated in consultations on baptism, theological anthropology, and the nature and purpose of ecumenical dialogue sponsored by Faith and Order of the World Council of Churches and the Joint Working Group. She serves on the editorial advisory board of the journal Ecclesiology. Most of her writing explores ecumenism and the connections between ecclesiology and sacramental theology.
Specializations
Systematic theology
Ecclesiology
Ecumenism
Sacramental theology
Nouvelle théologie, esp. Henri de Lubac
Recent Publications
A Shared Spiritual Journey: Lutherans and Catholics Traveling Toward Unity. Co-authored by Susan K. Wood and Timothy J. Wengert. New York: Paulist Press, 2016.
One Baptism: The Ecumenical Implications of the Doctrine of Baptism. Collegeville: Liturgical Press, 2009.
Sacramental Orders. Collegeville: Liturgical Press, 2000.
Spiritual Exegesis and the Church in the Theology of Henri de Lubac. Grand Rapids: Wm. B. Eerdmans, 1998; Wipf & Stock, 2010.
"Eucharistic Sacrifice in Ecumenical Dialogue," in 'Ecclesia semper reformanda". Renewal and Reform beyond Polemics, ed. by De Mey, P. and François, W. Series: Bibliotheca Ephemeridum Theologicarum Lovaniensium, 306. (Leuven: Peeters, 2020), 237-252. ISBN 978-90-429-4142-7. Juried.
"Pope Francis and the Ecclesiology of Henri de Lubac, in Discovering Pope Francis: The Roots of Jorge Mario Bergoglio's Thinking, edited by Brian Y. Lee and Rev. Thomas L. Knoebel (Collegeville: Liturgical Press, 2019), 130-149.
"The Shifting Ecumenical Landscape at the 2017 Centenary," Theological Studies, September 2017. (Juried)
"Ecumenism," in Cambridge Companion to Vatican II, ed. by Richard R. Gaillardetz, (Cambridge: Cambridge University Press, 2020), pp. 282-302.
Appointment Status
College
TST Teaching Category
Basic Degree
GCTS Full

Regis College
Regular Tenure Stream