Skira, Jaroslav Z.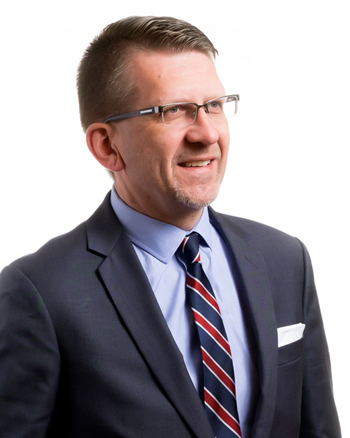 PhD (St. Michael's)
jerry.skira@utoronto.ca | 416-922-5474 ext 258
Bio
Jaroslav Skira has been teaching at Regis College since 2001, and tenured since 2005. Prior to coming to Regis College, he held various teaching positions at St. Michael's College, Regis College, the Sheptytsky Institute of Eastern Christian Studies (St. Paul University, Ottawa), and the L'viv Theological Academy (Ukrainian Catholic University, Ukraine). He is an Ukrainian Greco-Catholic layperson. Since 2011, he has also served as the Director, Graduate Centre for Theological Studies of the Toronto School of Theology.
Specializations
History of Eastern Orthodox Ecclesiology and Triadology
Eastern Christian Icons
Comunion Ecclesiology
Recent Publications
The Second Vatican Council Diaries (1960-1965) of Metropolitan Maxim Hermaniuk. Translated J. Skira. Annotated by K. Schelkens. Companion Volume in Ukrainian on CD: Щоденники Другого Ватиканського Собору (1960-1965) Митрополита Максима Германюка. Ред. Я. Скіра, К. Шелкенс, С. Мендела. Peeters Press, Belgium 2012. English: 333pp. + Ukrainian: 145pp.
"John of Damascus and Theodore Abû Qurrah: Icons, Christ & Sacred Texts." In Logos: A Journal of Eastern Christian Studies 55/3-4 (2014) 365-390.
"Catholicism and Eastern Orthodoxy." Oxford Handbook of Catholic Theology. Ed. Lewis Ayres and Medi Ann Volpe. Oxford University, 2015.
" 'Destined Before the Foundation of the World': Creation and Incarnation in Georges Florovsky and John Zizioulas." In θεολογια: Τριμηνιαία Έκδοση της Ιεράς Συνόδου της Εκκλησίας της Ελλάδος [Theologia: A Quarterly of the Holy Synod of the Church of Greece] 4 (2010) 205-224.
" 'Garments of Skin?' Creation and Sin in Modern Eastern Orthodox Thought." To Discern Creation in a Scattering World. LEST VII. Bibliotheca Ephemeridum Theologicarum Lovaniensium 262. Eds. Frederiek Depoortere & Jacques Haers. Belgium: Peeters Press, 2013. Pp. 505-513.
"Affirming Sobornicity: The Ukrainian Catholic Church and Modern Ecumenism." Believing in Community: Ecumenical Reflections on the Church. LEST VI. Bibliotheca Ephemeridum Theologicarum Lovaniensium 261. Eds. Peter De Mey, Pieter De Witte & Gerard Mannion. Belgium: Peeters Press, 2013. Pp. 555-566.
" 'A Great Historic Day': The Conciliar Diaries of Metropolitan Maxim Hermaniuk." In Vatican II: Expériences canadiennes – Canadian experiences. Eds. M. Attridge, C. Clifford & G. Routhier (eds.). Ottawa: University of Ottawa Press, 2011. Pp. 322-340.
In God's Hands: Essays on the Church and Ecumenism in Honour of Michael Fahey, S.J. [Festschrift]. Co-Editor, with Michael Attridge. Belgium: Peeters Press, 2006. 415 pp.
Appointment Status
College
TST Teaching Category
Basic Degree
GCTS Full

Regis College
Regular Tenure Stream

Current Courses - Instructor 2