Ryan, Gerard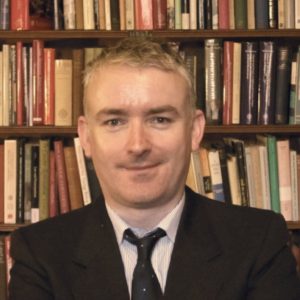 PhD (Oxford)
gerard.ryan@utoronto.ca | 416-922-5472 ext 260
Bio
Gerard Ryan joined Regis College in 2020, having completed his doctoral studies in the Department of Theology and Religion, University of Oxford. His studies were supervised by Professors Werner G. Jeanrond and Graham Ward. Prior to arriving at Regis, Gerard was a Visiting Research Fellow at Trinity College Dublin. His current research explores recognition theories and vulnerability studies as resources for a theological understanding of mutual accompaniment.
Editorship:
Conference Presentations, 2022:
The Twelfth International Conference on Religion & Spirituality in Society, University of Cordoba, Cordoba, Spain
ESSSAT: European Society for the Study of Science and Theology, Ålesund, Norway
Grants:
Recipient, along with Prof. John Berkman, of Science for Seminaries Seed Grant Initiative of the American Association for the Advancement of Science (2021-2022)
Specializations
Recognition theories and theology
Theologies of accompaniment
Narrative and vulnerability studies
Secularism and religion
Participation and pastoral theologies
Theology as a relational discipline
Transcendence and transformation
Science of loneliness and religion
Recent Publications
Monographs/Books:
Ecological Accompaniment in an Age of Loneliness: New Landscapes in Practical Theology (London: Routledge), in progress and expected in 2025.
Mutual Accompaniment as Faith-Filled Living: Recognition of the Vulnerable Other (New York: Palgrave MacMillan, 2022)
Chapters in Books:
"Ecological Accompaniment: From Connectivity to Closeness in an Age of Loneliness," in Issues in Science and Theology, ed. Michael Fuller (Cham, Switzerland, Springer Nature, 2023). Forthcoming.
Articles in Journals:
Ryan, Gerard, 'Charles Taylor and the Political Recognition of Difference as a Resource for Theological Reflection on Religious Recognition', Open Theology 2, no.1 (2016): 907-23
Appointment Status
College
TST Teaching Category
Basic Degree
GCTS Associate

Regis College
Regular Tenure Stream