Newman, Judith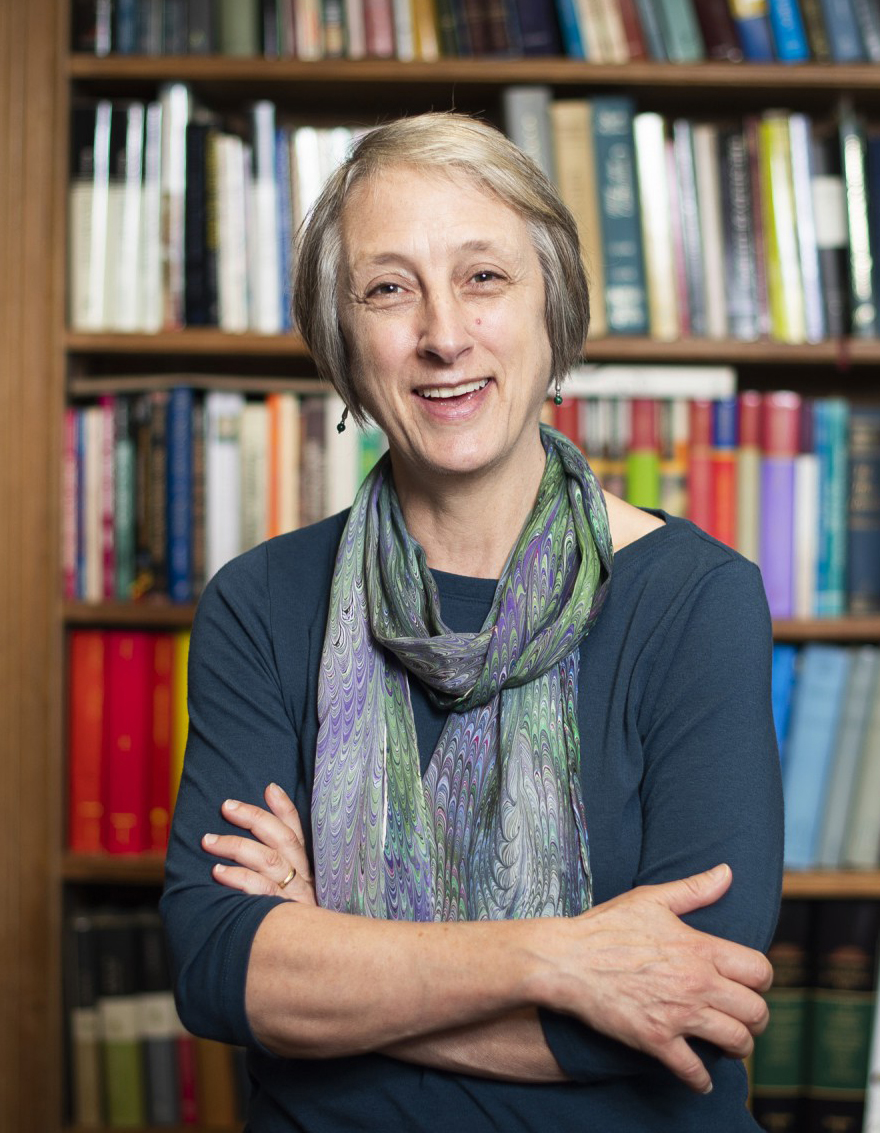 PhD (Harvard)
judith.newman@utoronto.ca | 416-585-4533 | Personal Website
Bio
I am Professor of Old Testament/Hebrew Bible at Emmanuel College and hold a joint appointment with the Department for the Study of Religion in the area of early Judaism and a cross-appointment to the Department of Near and Middle Eastern Civilizations at the University of Toronto. I am also a faculty member of the Anne Tanenbaum Centre for Jewish Studies within the university. Before joining the faculty in 2005, I taught at the General Theological Seminary (Episcopal) in New York City. I am an ecumenically minded lifelong Episcopalian with a special fondness for the United Church of Canada.
I became interested in the Bible and its interpretation after spending a year after college in Israel-Palestine at Nes Ammim, a Christian moshav shitufi (similar to a kibbutz) founded to improve Jewish-Christian relations in the wake of the Holocaust. While there, I lived with a couple who were emigrant American Christian evangelical millennialists waiting for the Second Coming. I had no idea how they could interpret the Bible so differently from the way I did. This encounter with dispensationalists made me realize that although I had majored in Religion, I had much more to learn about Judaism and Christianity. After two years working at the Brookings Institution in Washington, DC, I returned to school. I have been happily learning, teaching, writing, and learning some more ever since. I enjoy teaching a diverse range of students at all levels: curious undergraduates without religious commitment, Masters students preparing for Christian or other ministries, and doctoral students who plan to focus on research and teaching. When not teaching, writing, or editing, I love to garden, knit, follow politics, and explore new cities.
Specializations
Hebrew Bible/Old Testament
Post-exilic Jewish literature including the Dead Sea Scrolls
Hellenistic Judaism
Formation and reception of scripture in early Judaism and Christianity
Ritual studies
Embodied cognition and lived religion
The political and cultural consequences of scriptural interpretation
Temporalities, eschatology
Recent Publications
Books:
The Routledge Introduction to Judaism Volume I: The Babylonian, Persian, and Greco-Roman Eras: From Judean Defeat to Scribal Triumph (London/NY: Routledge) Under contract.
Before the Bible: the Liturgical Body and the Formation of Scripture in Early Judaism (New York: Oxford University Press, 2018)
Gebet Jakobs. (JSHRZ-NF 2.3; Güterloh: Güterlohers Verlaghaus, 2015) (German translation of "Prayer of Jacob" commentary).
Editing the Bible: Assessing the Task Past and Present with John S. Kloppenborg (Resources for Biblical Studies 69; Atlanta, GA/Leiden: SBL/Brill: 2012).
Early Jewish Prayers in Greek, co-authored with Pieter van der Horst (Commentaries on Early Jewish Literature, Berlin: Walter DeGruyter, 2008).
Revisions with Bernhard W. Anderson and Steven Bishop for a fifth edition of Understanding the Old Testament. (Upper Saddle River, NJ: Prentice Hall, 2006).
Editor, with Hindy Najman, The Idea of Biblical Interpretation: Essays in Honor of James L. Kugel. (JSJSup 83; Leiden: Brill, 2004).
Praying by the Book: the Scripturalization of Prayer in Second Temple Judaism (SBL Early Judaism and Its Literature 14; Atlanta, GA: Scholars, 1999)
Articles:
"The Bible and American Empire" Oxford Handbook of Postcolonial Biblical Criticism R.S. Sugirtharajah, ed. (New York: Oxford; forthcoming).
"The Participatory Past: Resituating Eschatology in the Study of Apocalyptic" Early Christianity 10.4 (2019): 415-434.
"Ritualizing the Text in Early Judaism: Two Examples of Innovation" Hebrew Bible and Ancient Israel 7 (2018): 449-465
"Scribal Bodies as Liturgical Bodies: The Formation of Scriptures in Early Judaism," in Is There a Text in this Cave? Studies in the Textuality of the Dead Sea Scrolls in Honour of George J. Brooke (Ariel Feldman, Maria Cioatā, and Charlotte Hempel, ed.; STDJ 119; Leiden: Brill, 2017), 83-104.
"The Formation of the Scribal Self in Ben Sira," in"When the Morning Stars Sang": Essays in Honor of Choon-Leong Seow (Scott C. Jones and Christine Roy Yoder, ed. BZAW 500; Berlin: Walter de Gruyter, 2017), 229-240.
"Hybridity, Hydrology, and Habitus: Sirach 24 and the Diachronic Formation of Judean Cultures," in Jewish Cultural Encounters in the Ancient Mediterranean and Near Eastern World (Mladen Popovic, ed.; JSJSup Leiden: Brill, 2017), 157-176.
"Tracing the Use of the Bible in Colonial Land Claims in the Americas" in The Bible in Political Debate: What Does It Really Say? (Frances Flannery and Rodney Werline, ed.; London: Bloomsbury, 2016), 127-140.
Appointment Status
College
TST Teaching Category
Basic Degree
GCTS Full

Emmanuel College
Regular Tenure Stream