Kervin, William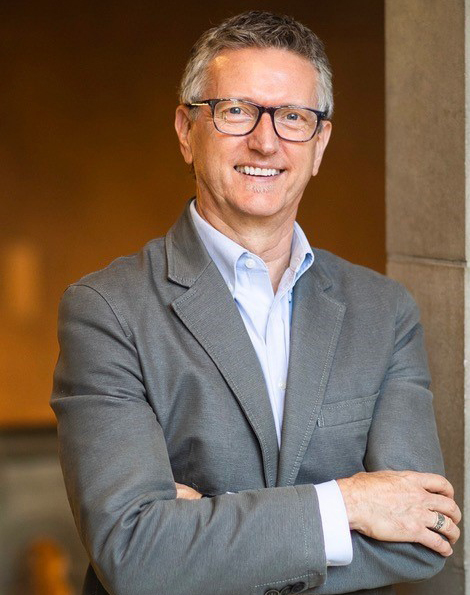 ThD (Victoria)
w.kervin@utoronto.ca | 416-585-4546
Bio
William ("Bill") Kervin teaches worship and liturgy in both the Basic (Masters) and Graduate (doctoral) degree programs.
Bill was ordained to the ministry of Word, Sacrament and Pastoral Care by the Maritime Conference of The United Church of Canada in 1984 and has served congregations in New Brunswick, Alberta, Papua New Guinea, Nova Scotia and Toronto. He has been active in the production of the United Church's worship resources, Voices United, Celebrate God's Presence and More Voices, as a liturgical consultant, committee member, writer and composer. A frequent guest preacher and workshop leader, he also regularly serves as a liturgical and architectural consultant to congregations.
Specializations
Liturgical history
United Church worship
Eucharistic theology and practice
Christian initiation
Liturgical theology, worship and the arts
Church architecture
Liturgical inculturation
Congregational song
Ritual studies
Recent Publications
"The Lord's Supper according to the Order of The United Church of Canada." In Sacrum Convivium: Die Eucharistiefeier der westlichen Kirchen im 20. und frühen 21. Jahrhundert. Edited by Irmgard Pahl. Frieborg: Academic Press (forthcoming).
"Dimensions of Worship in the Shema: Resources for Christian Liturgical Theology," Studies in Religion/Sciences Religieuses 48:1 (March 2019): 115-137.
"Sacraments and Sacramentality in The United Church of Canada." In The Theology of The United Church of Canada. Edited by Don Schweitzer, Robert C. Fennell, Michael Bourgeois, 223-250. Waterloo, ON: Wilfred Laurier University Press, 2019.
"Cross and Circle (A Thin Place)" [hymn] Words by William S. Kervin; Music by Lim Swee Hong. In LIM, Swee Hong, Faith Hope, and Love: Songs for the Church. Carol Stream, IL: Hope Publishing Company, 2017.
"Facing Infinity: Hodler's Lakes and Mountains." In Mystical Landscapes: From Vincent van Gogh to Emily Carr. Edited by Katharine Lochnan, with Roald Nasgaard and Bogomila Welsh-Ovcharov, 236-239. New York: Art Gallery of Ontario & Musée d'Orsay, DelMonico Books, Pretel, 2016.
"Worship on the Way: The Dialectic of United Church Worship." In The United Church of Canada: A History. Edited by Don Schweitzer, 185-201. Waterloo, ON: Wilfred Laurier University Press, 2012.
Ordered Liberty: Readings in the History of United Church Worship. Toronto: United Church Publishing House, 2010. [author and editor]
Gathered for Worship: A Sourcebook for Worship Committees, Leaders, and Teams. Toronto: UCPH, 2010.
"Beyond the Last Supper: The Institution Narrative Revisited." Touchstone (27/2) May 2009: 21-31.
The Language of Baptism: A Study of the Authorized Baptismal Liturgies of The United Church of Canada, 1925-1995. Drew University Studies in Liturgy. Maryland: Scarecrow Press, 2003.
A Year of Grace: 365 Mealtime Prayers. London: SPCK, 2003 (European Edition); Peabody, MA: Hendrickson, 2003 (North American Edition). [author and editor]
"Canada, Worship in the United Church of," The New Westminster Dictionary of Liturgy and Worship. Edited by Paul Bradshaw. London: SCM Press, 2002; Louisville, KY: Westminster John Knox Press, 2002.
"Forms of Service (1926): A Study in the Liturgical Ethos of The United Church of Canada," Toronto Journal of Theology (17/2) Fall 2001: 315-229.
Appointment Status
College
TST Teaching Category
Basic Degree
GCTS Full

Emmanuel College
Regular Tenure Stream