Cameron, Cynthia L.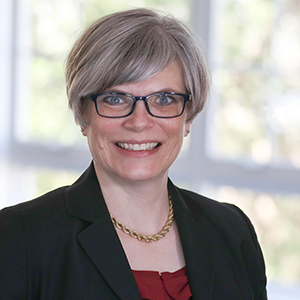 PhD (Boston College)
cynthia.cameron@utoronto.ca | 416-926-9451
Bio
Dr. Cynthia Cameron is Assistant Professor of Religious Education and the Patrick and Barbara Keenan Chair in Religious Education at the Faculty of Theology. Dr. Cameron teaches core courses within the Masters of Religious Education program, including Faith Development Across the Lifespan and Catholic Educational Documents, as well as a wide variety of elective courses in religious education.
Dr. Cameron completed her BA at Denison University and has master's degrees from Yale Divinity School and the Catholic University of America; she did additional theological studies at Washington Theological Union. She earned her PhD in Theology and Education at Boston College in 2017 and served as assistant professor of religious studies at Rivier University in New Hampshire and as an adjunct instructor at Sacred Heart University, Boston College, and Loyola University, New Orleans.
She is currently working on a book for undergraduate introductory theology courses entitled Life Abundant: God and the Created Order to be published in spring 2022. She is co-editor of a volume exploring adolescents, mistake-making, and religious education. In preparation is her book, based on her dissertation, that considers adolescent girls, theological anthropology, and all-girls' Catholic schools.
Specializations
Religious education
Catholic education
Catholic schools
Theological anthropology
Feminist theology
Liberative Pedagogy
Adolescents and Young Adults
Recent Publications
Book:
Cynthia L. Cameron and Christopher J. Welch, Life Abundant: God and the Created Order in Catholic Social Perspective (Dubuque, IA: Kendall Hunt, 2022).
Book Chapters:
Cynthia L. Cameron, "Faith and Justice: The Mission of Catholic Schools and the Outcomes of Religious Education," in Conceptualizing the Outcomes of Religious Education ed. Jon A. Levisohn (forthcoming).
Cynthia L. Cameron, "Francis' Theological Anthropology of Young Adults: Christus Vivit as Resource for Undergraduate Theological Educators," in The Human in a Dehumanizing World: Reimagining Theological Anthropology and Its Implications ed. Daniel Horan and Jessica Coblentz (Maryknoll, NY: Orbis Press, 2022).
Cynthia L. Cameron, "Hidden Self-Injury and Public Liturgy," in Liturgy+Power ed. Brian Flanagan and Johann M. Vento (Maryknoll, NY: Orbis Press, 2017).
Appointment Status
College
TST Teaching Category
Basic Degree
GCTS Associate

St. Michael's College
Regular Tenure Stream