Brittain, Christopher C.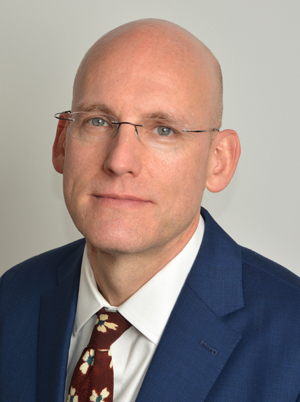 PhD (St. Michael's)
chris.brittain@utoronto.ca | 416-978-7750
Bio
An alumnus of the Faculty, Professor Brittain returned to Trinity College in 2017 after serving as Professor of Social and Political Theology at the University of Aberdeen Scotland (2007-2017), and Assistant Professor of Systematic Theology at the Atlantic School of Theology in Halifax (2002-2006). In 2016-17, he was a Visiting Scholar in the Department of Religious Studies, University of Vienna, and he remains an Honourary member of staff in Divinity at the University of Aberdeen.
Prof. Brittain is engaged in research on the ongoing tensions within the global Anglican Communion, Interfaith Partnerships, and Theological Responses to Disaster and Terrorism. In addition he continues to work on articles on Political Theology and on the writings of the early Frankfurt School on religion and theology. He is currently developing a theological study of the concept of power, entitled Power and Powerlessness.
Prof. Brittain is an expert in the use of qualitative field research in theology. As such, he is a member of the Ecclesiology and Ethnography network, and an alumnus of the Engaged Scholars Studying Congregations fellowship program. He is also on the editorial boards of the book series Studies in Critical Research on Religion (Brill) and of the journal Critical Research on Religion (Sage).
He is interested in supervising doctoral research projects on topics such as: Political Theology, Social Ethics, Church Conflict, Congregational Studies, Continental Philosophy of Religion, Religion and Disaster, and Anglican Theology.
Prof. Brittain is an ordained priest in the Anglican tradition with parish ministry experience, having served in three dioceses of the Anglican Church of Canada, in the Episcopal Church of Scotland, and the Diocese of Europe. He is particularly interested in church outreach work with marginalized peoples, and in Christian Education.
Specializations
Contemporary Theology
Social and Political Theology
Christian Ethics
Anglican Theology
Congregational Studies/Qualitative Research
Theology and Disaster Studies
Recent Publications
Books:
The End of the Anglican Communion? The Crises of a Global Church. University Park: Penn State University Press, forthcoming 2018.
Plague on Both Their Houses: Liberals vs Conservatives and the Divorce of the Episcopal Church USA. London: T&T Clark, 2015.
Religion at Ground Zero: Theological Responses to Times of Crisis. London: Continuum, 2011.
Adorno and Theology. London: T&T Clark, 2010.
Journal Articles:
'Partnership not Dialogue: Lent and Ramadan under the Same Roof,' Ecclesial Practices 3.2 (2016), 190-209.
'A Religious Repair for Communicative Reason? Habermas's Return to Religion & its Theological Reception,' Toronto Journal of Theology 30.2 (2014), 171-190.
'On the Demonization and Fetishization of Choice in Christian Sexual Ethics,' Studies in Christian Ethics 27.2 (2014), 144-166.
'Why Ecclesiology cannot live by Doctrine Alone: a reply to John Webster's "In the Society of God".', Ecclesial Practices, 1.1 (2014), 5-30.
Appointment Status
College
TST Teaching Category
Basic Degree
GCTS Full

Trinity College
Regular Tenure Stream