Andrews, Stephen G.W.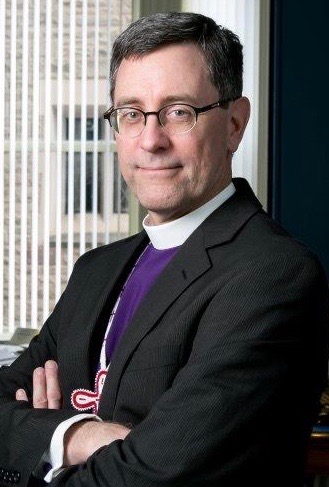 PhD (Cambridge)
sgwa@wycliffe.utoronto.ca | 416-946-3521
Bio
Bishop Stephen Andrews is the Principal of Wycliffe College. His academic interests lie in the area of Jewish biblical interpretation in the Second Temple period. He has taught courses on the Prophets of Israel, the Pauline Epistles, Christian Worship, Biblical Hermeneutics, Mark's Gospel, and the Development of Christian Thought. Stephen has served as the former President of Thorneloe University in Sudbury, Ontario, and as Bishop of the Diocese of Algoma. Besides administrative duties, travelling and preaching on behalf of the institution, he is an honorary assistant at St Paul's Anglican Church in Toronto. Stephen and his wife, Fawna, a psychotherapist, have two children. He also enjoys birdwatching, travelling and woodworking.
BA (Colorado), DipCS (Regent), MDiv (Wycliffe), PhD (Cantab), DD (Wycliffe)
Specializations
Biblical interpretation in Second Temple Judaism
History, Theology and Practice of Anglican Liturgy
Recent Publications
'"Thou art Peter" (Matthew 16.18): St Peter in the Scriptures and the Church Fathers', in "Upon this Rock": St Peter in the Scriptures, and Christian Tradition, and the Life of the Church, edited by Susan Harris (Charlottetown: St Peter Publications, 2020), pp. 1-18.
'No Room for Vanity: Ezekiel and the Prophetic Vocation' in Hard Words for Desperate Times: Going Deep with Ezekiel, ed. Caleb Grundlach (Eugene: Wipf & Stock, 2019), pp. 8-15.
'Fertile Soil for the Fruit of the Spirit' in The Visible Shape of Christ's Life in Us: Meditations on the Fruit of the Spirit, ed. Bruce Worthington (Eugene: Wipf & Stock, 2019), pp. 1-8.
'He Even Milks the Cow through You', in The Word is Near You: Seeds of the Reformation, ed. Peter M.B. Robinson (Eugene: Wipf & Stock, 2018), pp. 30-36.
'The Theatre of God's Power' in Redemption and Relationship: Meditations on Exodus, ed. Andrew C. Witt (Eugene: Wipf & Stock, 2018), pp. 19-24.
'In the Fullness of Time', in Behold, I Am Coming Soon: Meditations on the Apocalypse of John, ed. Mari Leesment (Eugene: Wipf & Stock, 2018), pp. 78-83.
'The Dawn of Salvation: Benedictus', in Come, Let Us Sing to the Lord, ed. Katherine Kennedy Steiner (Eugene: Wipf & Stock, 2017), pp. 45-52
| Appointment Status | College | TST Teaching Category |
| --- | --- | --- |
| Basic Degree | Wycliffe College | Regular Tenure Stream |