Image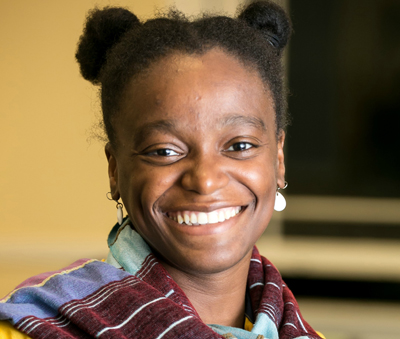 Wycliffe College is pleased to welcome Ahmeda Mansaray-Richardson as the new Transitional Director of the Master of Theological Studies in Development (MTSD) program at Wycliffe College. This is a two-year, half-time position. In taking up this post, Ahmeda will provide strategic continuity for the MTSD while assessing the program and its contributions to the College and the Christian not-for-profit and development sectors.
A 2019 graduate of the MTSD program, Ahmeda brings her experience as founder and board chair of two non-profit organisations in health care, and as organiser and advocate for causes involving the welfare of children and youth. Under the direction of Dr Nestor Medina (WC, '01), she is currently engaged in doctoral research at Toronto School of Theology on decolonial ethics and Afro-Indigenous spirituality. She holds a Bachelor of Science in Agriculture and Environmental Studies from McGill University and a Masters of Public Health from Lakehead University. She was a research assistant to Dr David Kupp when the MTSD program was last reviewed in 2016.
A winsome, energetic and joyful individual, Ahmeda is an excellent addition to our team, and she is eager to get to know the program's current students and graduates.