Image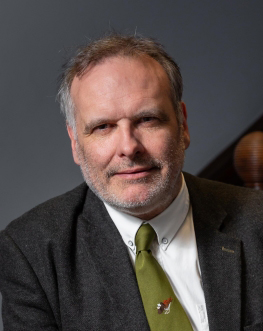 Bio
Mark W. Elliott, Fellow of the Royal Society of Edinburgh (FRSE), was schooled in Glasgow. For university he went to read Law at Oxford (St John's), then he studied Divinity at Aberdeen and gained his PhD in Patristics at Cambridge University. After completing his education, he taught at the universities of Nottingham, Liverpool Hope and St Andrews from 2003-18, and then at Glasgow University from 2019 to 2022. Currently, he teaches half-time at the University of the Highland and Islands (Highland Theological College) where he is Professor Biblical and Historical Theology and Head of Research in Theology. Concurrently, he also holds a half-time position at Wycliffe College, University of Toronto. His 18 months as a Humboldt scholar, spread over 3 visits to Heidelberg and Munich, was crucial for his research development.
Dr. Elliot has taught classes in Modern Christology, the Doctrine of Providence, Biblical Hermeneutics, Historical Ecclesiology, the Church Fathers in the Reformation, Early Christian Ethics, Acts of the Apostles in the history of interpretation, Bible, Doctrine and Freedom of Interpretation in the modern era, select historical theologians (Origen, Augustine, Maximus, Thomas Aquinas, Melanchthon, Calvin) as well as the History of Scottish Theology. He supervises in the history of biblical interpretation, history of doctrine, spirituality and ethics.
He has also served as a co-chair of the History of Interpretation Section at the Annual Meeting of the Society for Biblical Literature (2015-21). He is also an editor of the Mohr Siebeck Series, History of Biblical Exegesis.
His recent projects include History of Scottish Theology (co-edited with David Fergusson, published by Oxford University Press, 2019), Providence: Biblical and Theological with Baker (2020), and Psalms 42-72 (ITC: Bloomsbury, 2023). He is currently working on Acts of the Apostles in the history of interpretation for a book and is interested in the history of Moral Theology/Christian Ethics.
Besides his academic endeavours, he also preaches regularly at a Scottish Episcopal Church and enjoys the Scottish Highlands.
Specializations

History of Doctrine
History of Christian Spirituality and Moral Theology
Ecumenical Theology
History of Biblical Interpretation
Scripture and Theology

Publications

Psalms 42-72 (International Theological Commentary; London-New York: Bloomsbury, 202. Iin press)
'Melanchthon und Augustinus. Brüche in der Soteriologie mit besonderem Bezug zu den Römerbriefen', in Günter Frank, Volker Leppin, Herman J. Selderhuis, Klaus Unterburger (Hg.), Totus noster? Augustinus zwischen den Konfessionen, Göttingen: Vandenhoeck und Ruprecht, 2023, 61-75.
'The theological art of scriptural interpretation: Lessons from von Balthasar', in Tomas Bokedal (ed.), Scripture and Theology: Historical and Systematic Perspectives, Berlin: de Gruyter, 2023, 415-431.
'Behind the Bible in the Reformation: Luther and Biblical Revelation', in Mark W. Elliott, Raleigh C. Heth, and Angela Zautcke (eds.), Studies in the History of Exegesis; History of Biblical Exegesis 2 [Studien zur Geschichte der Exegese.] Tübingen: Mohr Siebeck,2022, 123-39.
'What it has meant and might mean to be "The Church of the Poor" after the early chapters of Acts', in John Frederick and Ryan A. Brandt, eds., Theological Interpretation of Scripture for Spiritual Formation, Leiden, Netherlands: Brill, 2022, 100–119.
'Barth (1919-1922) and The Power of the Gospel (Romans 1:16-17)', in Christophe Chalamet, Andreas Dettwiler and Sarah Stewart-Kroeker (eds), Karl Barth's Epistle to the Romans: Retrospect and Prospect, Berlin: De Gruyter, 2022, 271-90.
Providence: a biblical, historical and theological account, Grand Rapids: Baker, 2020.