Couture, Pamela D.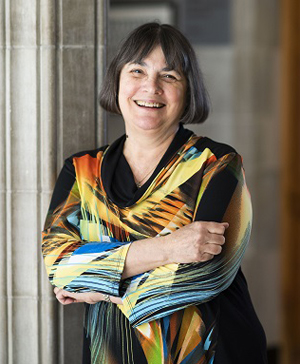 PhD (Chicago)
Bio
- Jane and Geoffrey Martin Chair in Church and Community, Emmanuel College, 2010 - present
- Executive Director, Toronto School of Theology, January 1, 2020 - present
Professor Couture's recent book We Are Not All Victims: Local Peacebuilding in the Democratic Republic of Congo (Lit Verlag, 2016) focused on the peacemaking and reconciliation practices of rural United Methodists Congolese, as they worked to rebuild their society following the war in the Democratic Republic of Congo from 1997 to 2001. It also demonstrated her long-standing interest of using creative non-fiction in practical theology. Since being at Emmanuel College, she also co-edited a volume of essays produced by the International Academy of Practical Theology when it met in Toronto in 2013 and a volume of writings of emerging theologians, participants in the Global Theological Ecumenical Institute 2018, sponsored by the World Council of Churches, on evangelism and mission. Since that publication, her (delete: current) work has been focused on student vulnerability and the pedagogical practices of classrooms (delete s) teaching in interreligious spiritual care. As Director of the Toronto School of Theology, she is exploring the representation of communities in practical theology and narrative practices of leadership. With Bernd Schroeder of Goettingen University, she is co-editor of the International Journal of Practical Theology.
She is ordained as an elder by the United Methodist Church, holds annual conference membership in Northern Illinois Annual Conference, and is a voluntary ecumenical associate at St. Luke's Anglican Church in Burlington, Ontario. Her sermons are posted on their website, stlukesburlington.blogspot.com.
Specializations
Spiritual Care
Poverty
Religious Peacebuilding
African Religious Experience
Recent Publications
Publications:
Books:
Books edited:
Articles:
Appointment Status
College
TST Teaching Category
Basic Degree
GCTS Full

Emmanuel College
Regular Tenure Stream