Wycliffe College
Event Attachment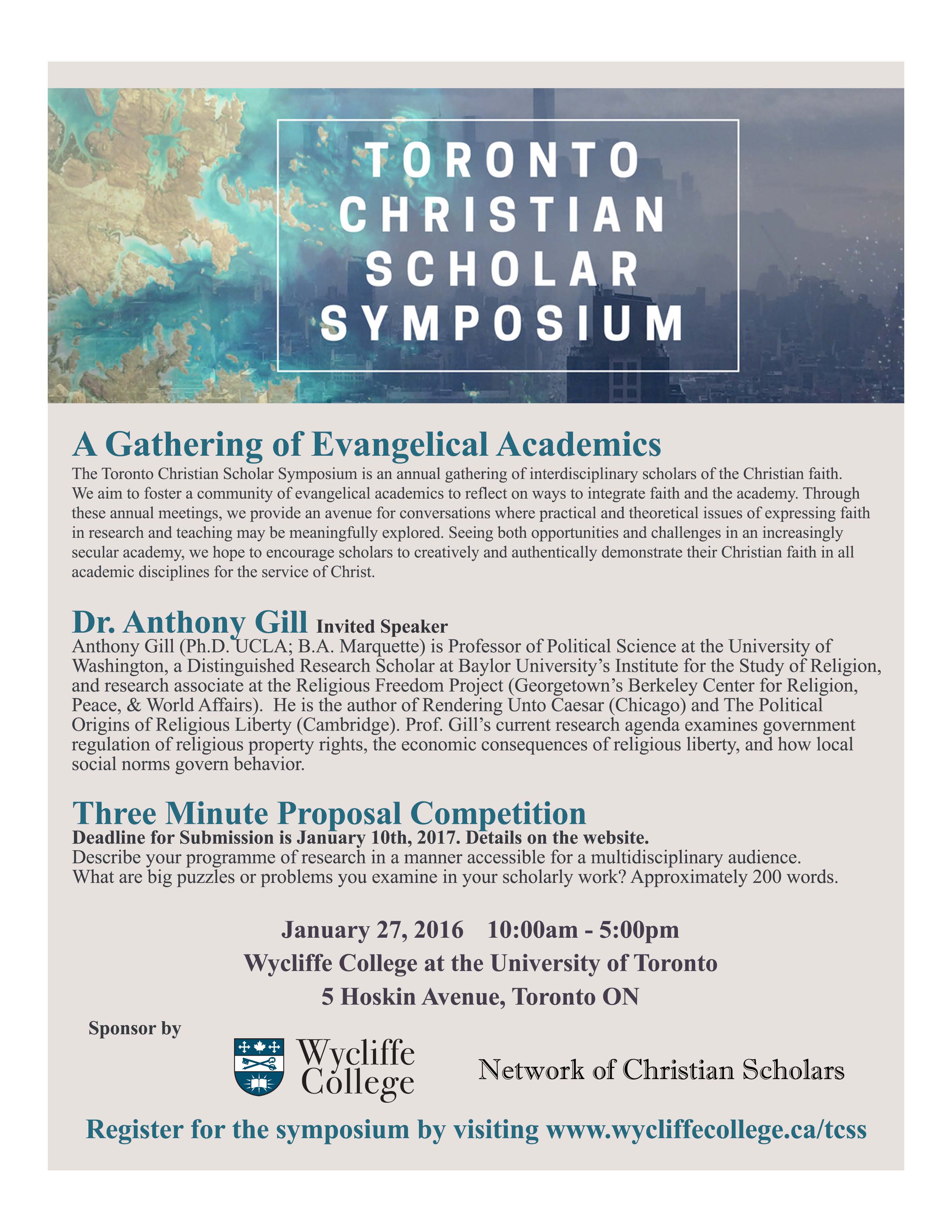 Event Details
The Toronto Christian Scholar Symposium is an annual gathering of interdisciplinary scholars of the Christian faith. We aim to foster a community of evangelical academics to reflect on ways to integrate faith and the academy. Through these annual meetings, we provide an avenue for conversations where practical and theoretical issues of expressing faith in research and teaching may be meaningfully explored. Seeing both opportunities and challenges in an increasingly secular academy, we hope to encourage scholars to creatively and authentically demonstrate their Christian faith in all academic disciplines for the service of Christ.
Each year our gathering features a speaker in a particular academic discipline to deliver a keynote, which is followed by a thesis competition and a panel discussion with interdisciplinary faulty. We invite graduate students, postdoctoral fellows, faculty and anyone who is active in the academy to join us for this unique meeting of warm fellowship and deeply engaging intellectual exchange.
This upcoming event will featuring Dr. Anthony Gill, Professor of Political Science at the University of Washington. We encourage you to join us at the optional brunch at 10am before the keynote at 1:00 pm so that we may get to know you and the research that you do. Also, we invite you to submit an abstract of your research before January 10 for our 3-minute thesis competition. Do not miss the deadline!
This event is sponsored by Wycliffe College and the Network of Christian Scholars.
Get more information by clicking on the Website Event Link above or here.
Date
Date of Event:
Monday, February 27, 2017
Time
Where
Wycliffe College
5 Hoskin Avenue
Toronto, ON M5S 1H7
Contact Info
416-946-3535
Event Attachment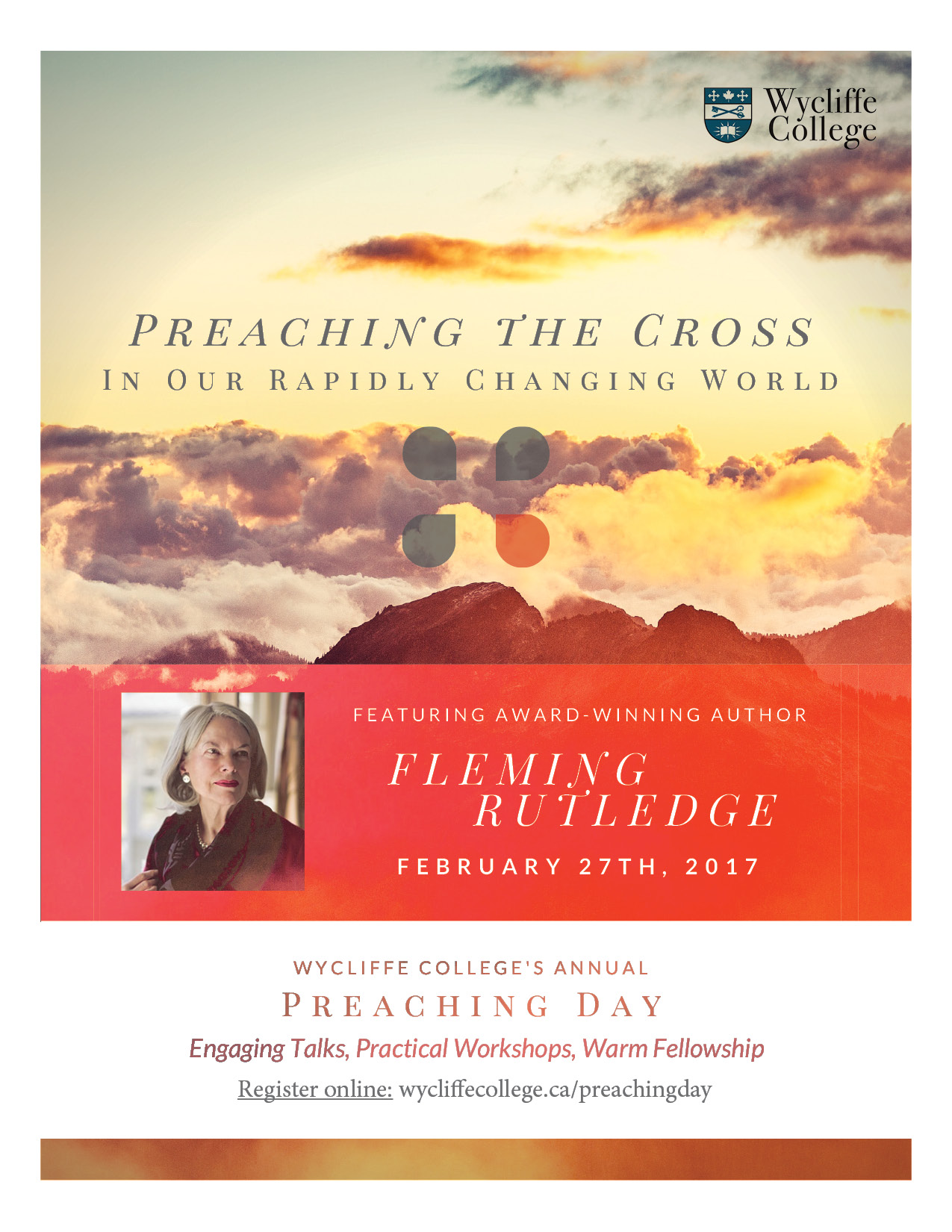 Event Details
In an era when many people, including preachers, wonder about the significance and place of preaching Wycliffe College seeks to serve and equip church leaders by offering encouragement, training, and resources for preaching the good news in their context.
The next Preaching Day at Wycliffe College will feature Fleming Rutledge on Preaching the Cross in Our Rapidly Changing World. Preaching Day will include a plenary session and three workshops with other speakers. More information here.
Tickets are $100.00 each. To register, click here.
Date
Time
Where
Wyclife College
5 Hoskin Avenue
Toronto, ON M5S 1H7
Contact Info
416-946-3535
Event Details
More information to come.