Wycliffe College
Date
Time
Where
Wyclife College
5 Hoskin Ave Toronto
Toronto, ON M5S 1H7
Contact Info
416-946-3535
Event Details
The Annual Institute of Evangelism Dinner with The Rev'd Graham Singh
The Rev'd Graham Singh is the Rector of St Jax Montréal and Executive Director of Church Planting Canada. Born in Guelph, Ontario and educated at Huron College, the London School of Economics and the Church of England's new St Mellitus College, Graham brings a passion for seeing closed churches brought to new life, in the context of radical new expressions of church unity. Graham is married to Céline and they have three small children.
Dead Alive Church
Do churches need to die first, in order to see new life? What lessons can we learn from the 50+ Anglican city centre resource churches re-opening in England? What early signs of new life can we see from Montreal? Come and be inspired as we pray for a new strategy for mainline church re-planting in Canada and celebrate Wycliffe's role at the centre of the revival and reformation, in Jesus' name!
Single ticket $80; table of eight $600; sponsor a student $80
Reserve your tickets by March 1 by calling 416-946-3535, ext 2559 or emailing garnold@wycliffe.utoronto.ca or register here via EventBrite.
Date
Date of Event:
Monday, February 27, 2017
Time
Where
Wycliffe College
5 Hoskin Avenue
Toronto, ON M5S 1H7
Contact Info
416-946-3535
Event Attachment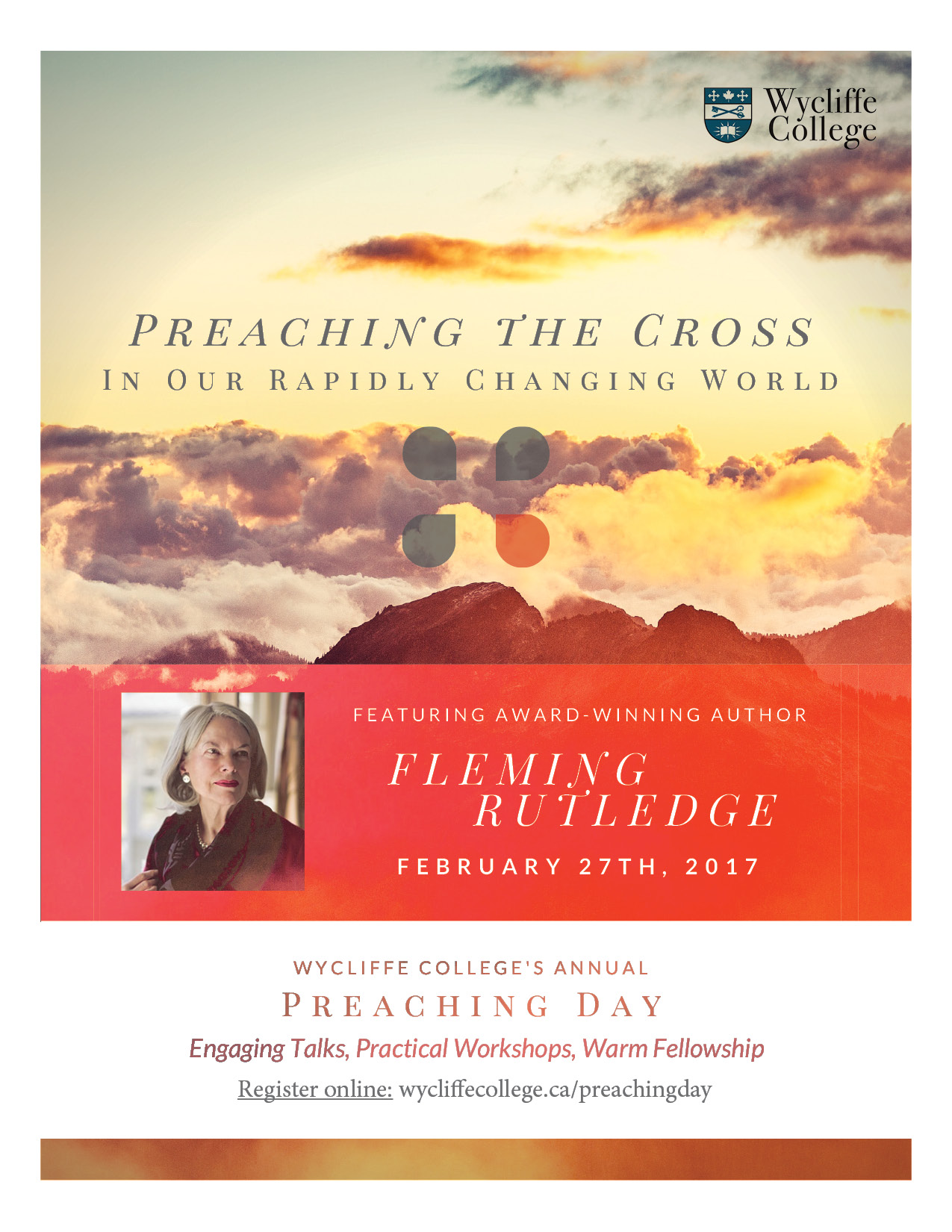 Event Details
In an era when many people, including preachers, wonder about the significance and place of preaching Wycliffe College seeks to serve and equip church leaders by offering encouragement, training, and resources for preaching the good news in their context.
The next Preaching Day at Wycliffe College will feature Fleming Rutledge on Preaching the Cross in Our Rapidly Changing World. Preaching Day will include a plenary session and three workshops with other speakers. More information here.
Tickets are $100.00 each. To register, click here.
Date
Time
Where
Wyclife College
5 Hoskin Avenue
Toronto, ON M5S 1H7
Contact Info
416-946-3535
Event Details
More information to come.