Wycliffe College
Date
Time
Where
University of Toronto, Convocation Hall
31 King's College Circle
Toronto, ON M5S 1A1
Contact Info
416-946-3535
Event Attachment

Event Details
Has a scientific explanation of the universe replaced the need for God as cause of its origins? Could life on our planet exist apart from divine intervention? Is there evidence for a designer?

Join us live at Convocation Hall, University of Toronto, or stream to your site via YouTube as we explore whether or not God is necessary to explain our universe. We are bringing together the top minds for this two-hour dialogue. We invite you to be a part of the conversation on March 19, 2016, "What Is Behind It All? God, Science and the Universe."

The Religion and Society Series is a movement to generate conversations on matters of faith. The purpose of the Series is to play a catalytic role in helping community groups and churches across Canada to engage people in conversation on topics that deeply matter to individuals and society.

Get more information and purchase tickets here.
Date
Time
Where
Wycliffe College
5 Hoskin Avenue
Toronto, ON M5S 1H7
Contact Info
416-946-3535, ext. 2559
Event Attachment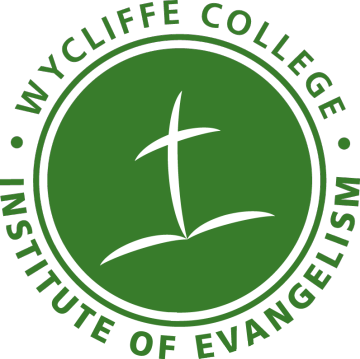 Event Details
Church Planting, Culture, Demographics and Evangelism: Is there any connection between church planting in Texas and evangelism in Toronto? Church plants historically do a better job reaching the unchurched than established churches, but not all of church planting work is evangelism. There is a difference, and success in planting and evangelism depends on more than demographics.
Join us Thursday, March 10 when The Rev. Mike Michie will share his insights about the mission field and developing different strategies to reach people in today's increasingly secular society.
Single ticket $80
Table for eight $600
Sponsor a Student $80
Register online here.
The Rev. Mike Michie is a priest in the Episcopal Diocese of Dallas and the founding Rector of St. Andrew's, McKinney, Texas. Mike holds a Masters in Public Administration from Texas State, a Master of Arts in Practical Theology from Oral Roberts University Seminary and a CITS degree from The Episcopal Seminary of the Southwest.
Date
Time
Where
Wycliffe College
5 Hoskin Avenue
Toronto, ON M5S 1H7
Contact Info
416-946-3535
Event Details
Wycliffe College will be hosting this year's Q Commons event in Toronto! Join us to learn and consider how to advance good in the city.
Q Commons is a live learning experience that challenges attendees to stay curious, think well, and advance good in their communities. Since launching in 2014, more than 15,000 individuals have participated in 180 Q Commons city events on five continents. Gather alongside friends, neighbors, and community leaders to become unified, informed, and inspired to cultivate good works.
For more information such as who the speakers are and how to purchase tickets, please visit the Q Commons website.
Date
Time
Where
Wycliffe College
5 Hoskin Avenue
Toronto, ON M5S 1H7
Contact Info
416-946-3535
Event Details
2016 Wycliffe College Convocation