St. Michael's College
Date
Time
Where
University of St. Michael's College, Charbonnel Lounge
81 St. Mary Street
Toronto, ON M5S 1J4
Contact Info
416-926-7128
inquiry.usmctheology@utoronto.ca
Event Attachment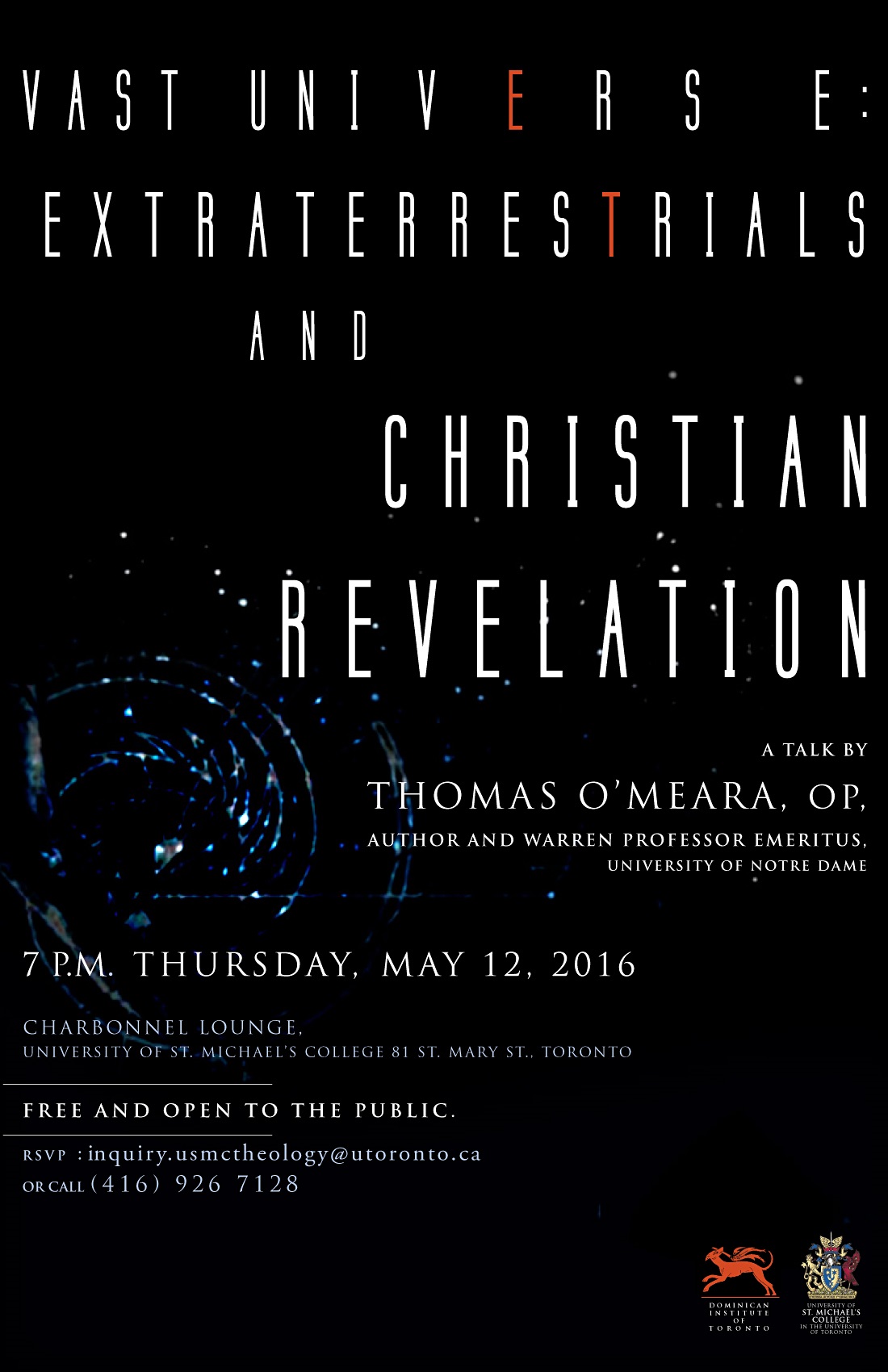 Event Details
Ever wonder what developments in cosmology and astronomy can tell us about life in our universe? Plan on attending this talk by theologian and author Thomas O'Meara, OP.
Fr. Thomas O'Meara, OP, may be best known as the author of the classic textbook Theology of Ministry. Among his many other works, however, is Vast Universe: Extraterrestrials and Christian Revelation. This talk will look at the implications that recent developments in cosmology and astronomy have on life in this universe.
FREE and open to the public.
Please RSVP here.
Date
Date of Event:
Friday, May 6, 2016
to
Saturday, May 7, 2016
Time
Where
University of St. Michael's College, Brennan Hall
81 St. Mary Street
Toronto, ON M5S 1J4
Contact Info
416-926-7128
events.usmctheology@utoronto.ca
Event Attachment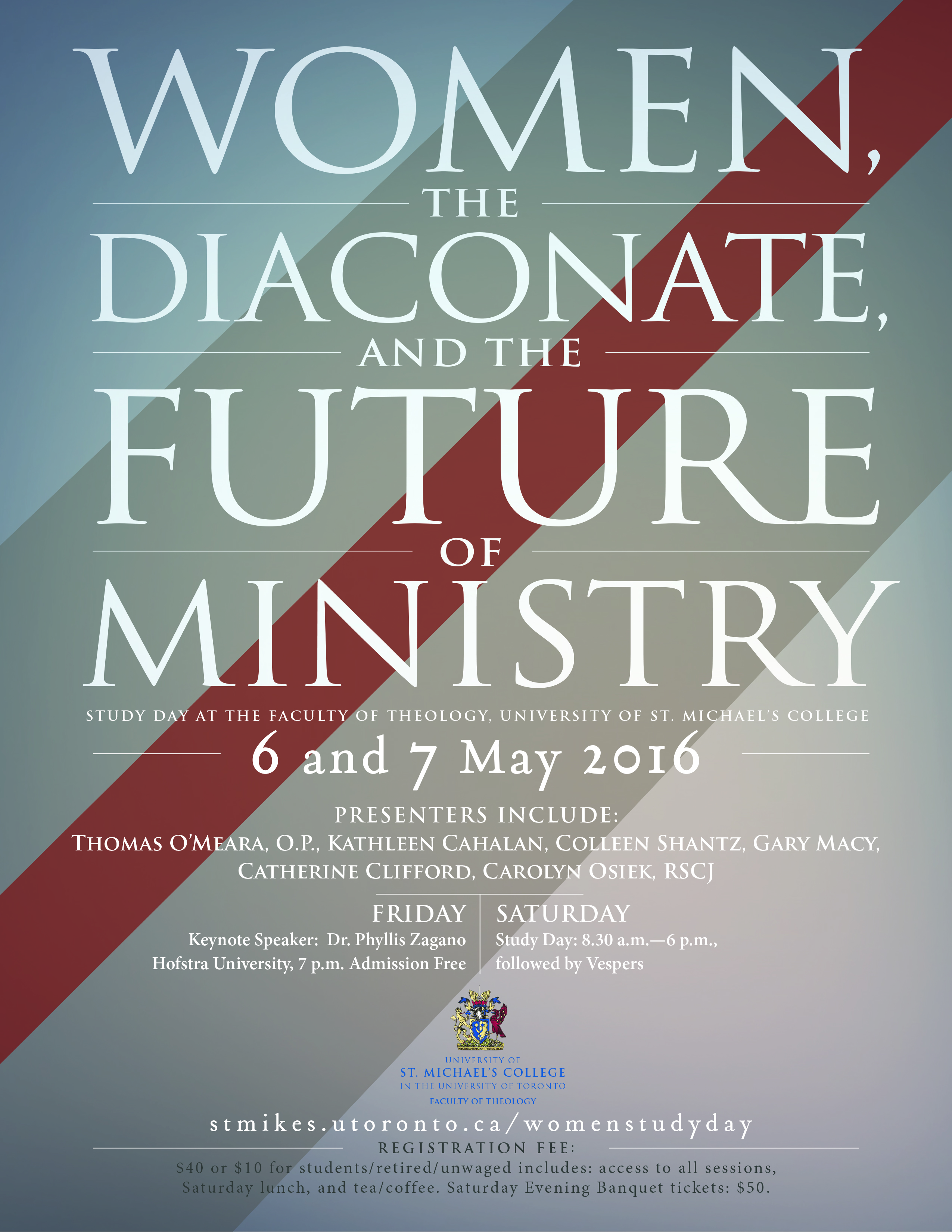 Event Details
Keynote lecture on Friday, May 6 at 7:00 pm by Dr. Phyllis Zagano. Admission is FREE.
Study Day events take place on Saturday, May 7, 8:30 am - 6:00 pm followed by Vespers. Optional banquet to follow.
More information will be available after April 25, 2016.