St. Michael's College
Date
Time
Where
University of St. Michael's College, St. Basil's Church
50 St. Joseph Street
Toronto, ON M5S 1J4
Contact Info
events.usmctheology@utoronto.ca
Event Attachment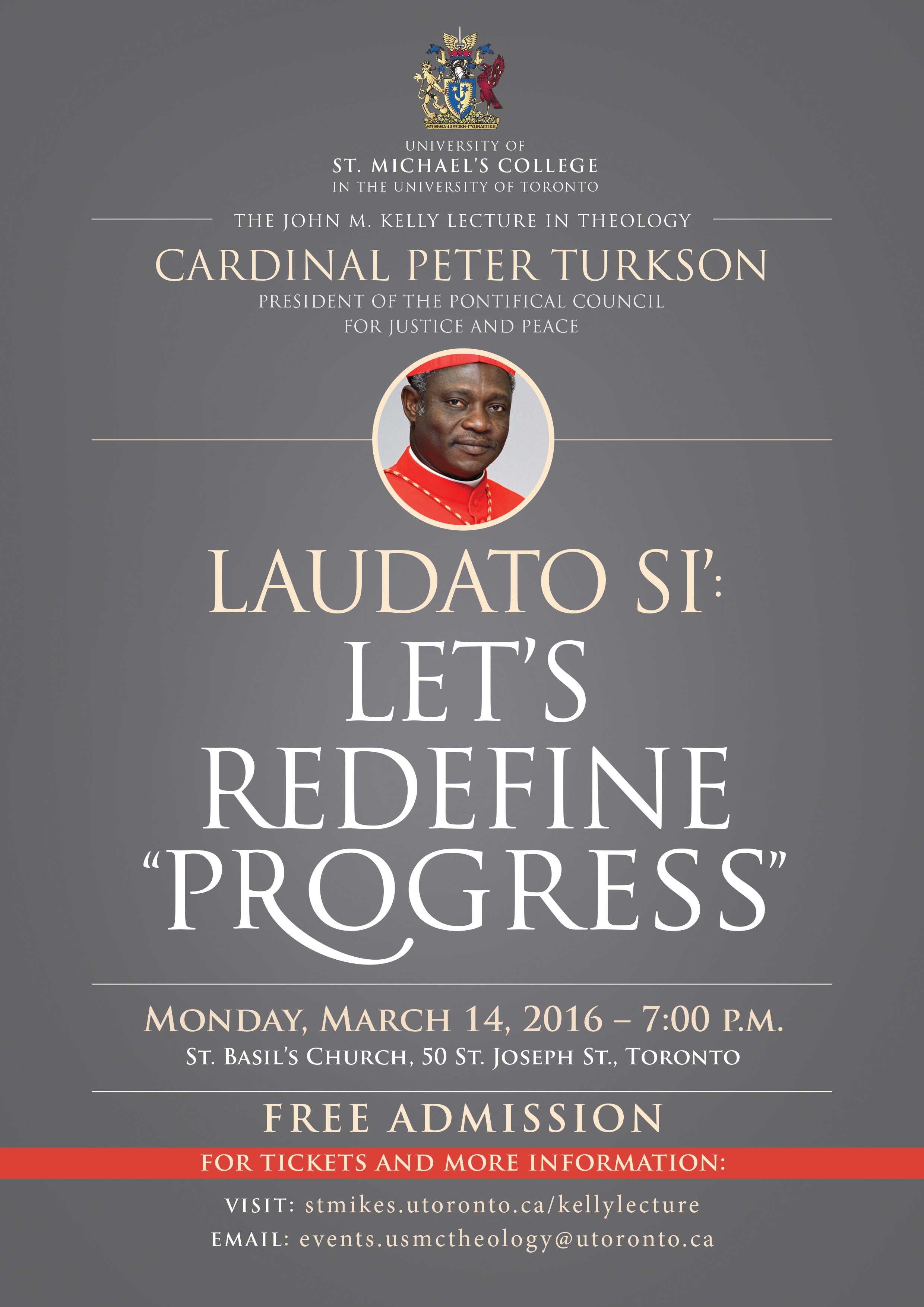 Event Details
Cardinal Peter Turkson, President of the Pontifical Council for Justice and Peace, presents Laudato Si': Let's Redefine "Progress"
This event is FREE, but you do need to register by emailing: events.usmctheology@utoronto.ca
About Cardinal Turkson
Cardinal Peter Turkson is the President of the Pontifical Council for Justice and Peace and Archbishop Emeritus of Cape Coast, Ghana. He served as President of the Ghana Catholic Bishops' Conference from 1997 to 2005, and has served as Chancellor of the Catholic University College of Ghana since 2003.
A passionate supporter of Laudato Si': On Care for our Common Home, Pope Francis' recent encyclical on the environment, Cardinal Turkson told attendees at last year's UN Summit on Climate Change that we "cannot remain blind to the grave damage done to the planet, nor can we remain indifferent to the plight of the millions of people who most bear the burden of such destruction."
For a complete biography of the Cardinal, please click here.