Worship Opportunities
One of the community strengths of the Toronto School of Theology is its life of prayer, liturgy and worship. Member colleges offer opportunities for prayer and communal faith celebration within its own liturgical tradition.
ANGLICAN SERVICES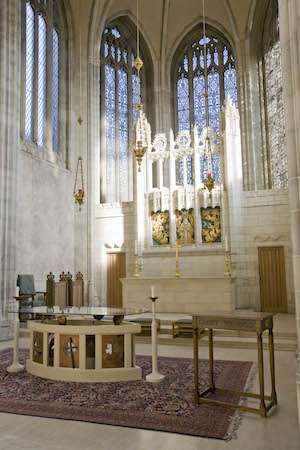 Liturgies during college terms. Schedule subject to change depending on the season. For complete schedule and special services throughout the year see the Trinity College website.
Eucharist
4:00 pm Sundays
5:15 pm Mondays
8:15 am Wednesdays - Fridays
5:15 pm Thursdays (Divinity Community Eucharist)
Morning Prayer / Mattins
8:15 am Tuesdays
Peace Prayers
12:00 pm Tuesdays
Taizé Prayer
6:30 pm Tuesdays
Evening Prayer / Evensong
5:15 pm Thursdays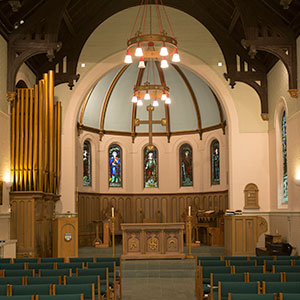 Wycliffe College Founders' Chapel
Services are held during college terms. Eucharist services are not held during Reading Weeks.
Morning Worship
8:30 am Mondays
Morning Prayer
8:30 am Tuesdays, Wednesdays, Thursdays (+ sermon), Fridays
Evening Prayer
5:30 pm Mondays, Tuesdays, Thursdays, Fridays
Wine Before Breakfast
7:22 am Tuesdays (officiated by the Christian Reformed Campus chaplain for the University of Toronto)
Eucharist/Communion
4:45 pm Wednesdays
PRESBYTERIAN SERVICES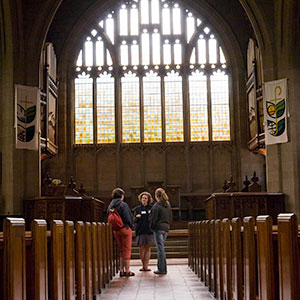 Community Worship
4:15 pm Tuesdays during academic year, followed by a community meal at 5:15 pm
Communion Service
8:30 am Wednesdays
ROMAN CATHOLIC SERVICES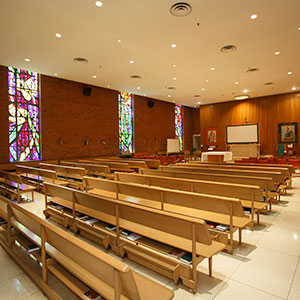 Regis College, St. Joseph Chapel or St. Marie Oratory
100 Wellesley Street West
Eucharist is not celebrated during Reading Weeks and holiday breaks.
Daily Liturgy
1:10 pm Mondays, Tuesdays, Thursdays, Fridays
1:30 pm Wednesdays
Adoration
12:30 pm Thursdays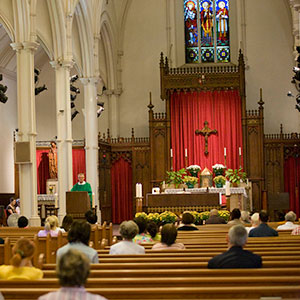 University of St. Michael's College, St. Basil's Church
Mass
9:00 am, 10:30 am, 12:00 pm  Sundays
7:30 am, 12:10 pm  Mondays - Fridays (on public holidays 9:00 am)
5:00 pm Saturday (Sunday Vigil)
Liturgy of the Hours (Morning Prayer)
9:00 am Saturdays
Confessions (there are no confessions on public holidays)
11:30 am - 12:00 pm Mondays - Fridays
4:15 - 4:45 pm Saturday
Eucharistic Adoration
3:30 - 5:30 pm Thursdays; and following the 12:10 pm mass on first Friday of the month until 1:30 pm
UNITED CHURCH OF CANADA SERVICES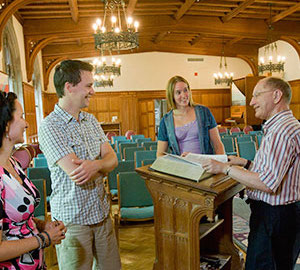 Prayer Service
1:30 - 1:45 pm Tuesdays, Thursdays
Community Worship
1:30 pm Wednesdays