Worship Opportunities
One of the community strengths of the Toronto School of Theology is its life of prayer, liturgy and worship. Member colleges offer opportunities for prayer and communal faith celebration within its own liturgical tradition.
ANGLICAN SERVICES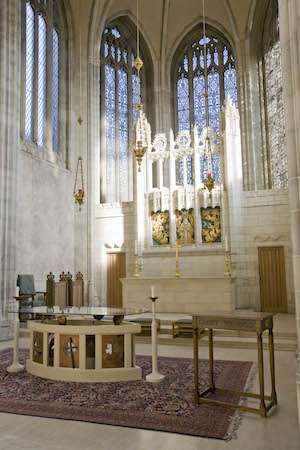 Schedule subject to change depending on the season. Please call in advance to confirm days and times, 416-978-8680.
Sunday:
4:00 pm Eucharist
9:00 pm Compline
Monday:
5:15 pm Eucharist
Tuesday:
8:15 am Mattins
5:15 pm Cmmunity Eucharist
6:30 pm Taizé Prayer
Wednesday:
8:15 am Eucharist
5:15 pm Choral Evensong
Thursday:
8:15 am Eucharist
5:15 pm Evensong
Friday:
8:15 am Eucharist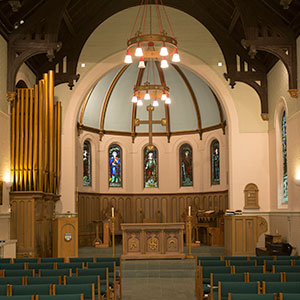 Wycliffe College Founders' Chapel
Services are held during college terms.
Morning Prayer:
8:30 am Mondays - Fridays
Evening Prayer:
5:30 pm Mondays, Tuesdays (Taizé), Thursdays and Fridays
Wine Before Breakfast:
7:22 am Tuesdays (officiated by the University of Toronto Christian Reformed Campus Ministries)
Community Eucharist (with childcare):
4:45 pm Wednesdays, followed by a community dinner at 6:00 pm
PRESBYTERIAN SERVICES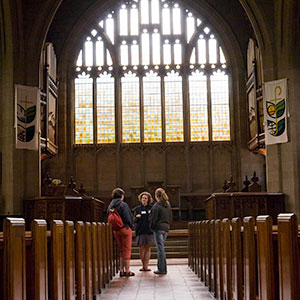 Community Worship:
4:15 am Tuesdays, followed by a community meal at 5:15 pm
Communion Service:
8:30 am Wednesdays
ROMAN CATHOLIC SERVICES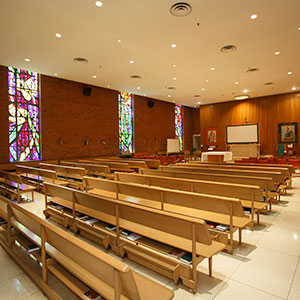 Regis College, St. Joseph's Chapel
100 Wellesley Street West
Daily Liturgy:
1:10 pm Mondays, Tuesdays, Thursdays, Fridays
1:30 pm Wednesdays
Weekly Community Liturgy:
1:30 pm Wednesdays, followed by hospitality - all are very welcome
Adoration:
12:30 pm Thursdays at 12:30 pm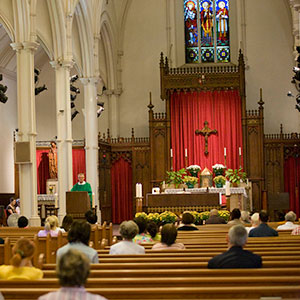 University of St. Michael's College, St. Basil's Church
Liturgy:
4:00 pm Tuesdays
UNITED CHURCH OF CANADA SERVICES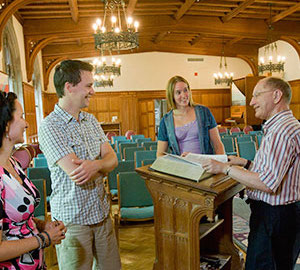 Afternoon Prayer:
1:30 pm Tuesdays and Thursdays
Community Worship:
1:30 pm Wednesdays