The Graduate Centre for Theological Studies (GCTS) was established in 2014 as a new entity for the administration and governance of the Toronto School of Theology's graduate (advanced) degree programs. It replaced the "Advanced Degree Division" of TST, which had been created in 1969 with a similar but more restricted authority. The centre boasts over 50 graduate faculty experts in theological studies for over 250 graduate master's and doctoral students in a wide range of program areas. Members of the graduate faculty play a pivotal role in the delivery of TST's graduate programs in teaching, student supervision, examinations, directing theses, serving on various program and administrative bodies and, more generally, sharing in the responsibility for excellence in graduate theological education.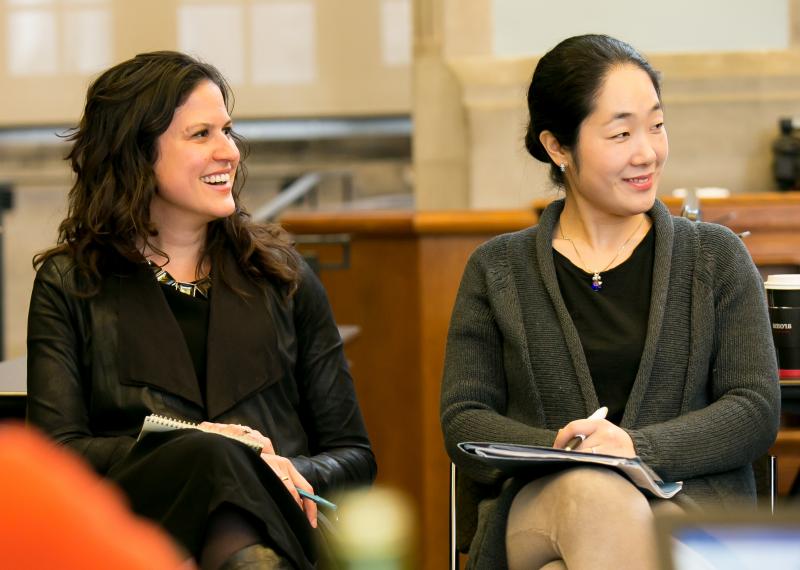 The GCTS administers the following conjoint degrees: ThM (Master of Theology), MA (Master of Arts in Theological Studies), PhD (Doctor of Philosophy in Theological Studies), and ThD (Doctor of Theology). The ThD is no longer open to new admissions. "Conjoint" means that these degrees are conferred conjointly by the student's TST member college of registration and the University of Toronto. The GCTS also oversees two non-conjoint degrees, which are no longer open to new admissions, and which are conferred solely by St. Michael's College: the MA (Master of Arts in Theology) and the PhD (Doctor of Philosophy in Theology).
The GCTS develops and implements appropriate regulations and operating procedures for admissions, programs of study and the completion of degree requirements. The Graduate Studies Council (GSC) is primarily responsible for establishing policies and regulations, advising the Academic Council, and annual quality assurance processes. The GSC consists of TST graduate program directors, elected faculty members and graduate students, and two University of Toronto faculty members. Academic policies are administered collaboratively by the GCTS Director, the GCTS Executive Committee, the Graduate Coordinator, and by the Graduate Degree Directors in the student's college of registration. The GCTS has superseded what was once known as the Advanced Degree Programs Office.
The GCTS also has an Admissions and Fellowships Committee that reviews applications for admission to the graduate degree programs, extends offers of admission, and allocates financial awards within its jurisdiction (such as provincial and federal scholarships or fellowships). A Curriculum Committee engages in course planning and approvals for both the graduate and basic degree programs. And finally, the GSC Appeals Committee is responsible for all academic appeals for TST's graduate programs. Students are represented in the GCTS through the TST Graduate Students' Association and their elected representatives.