At a Glance...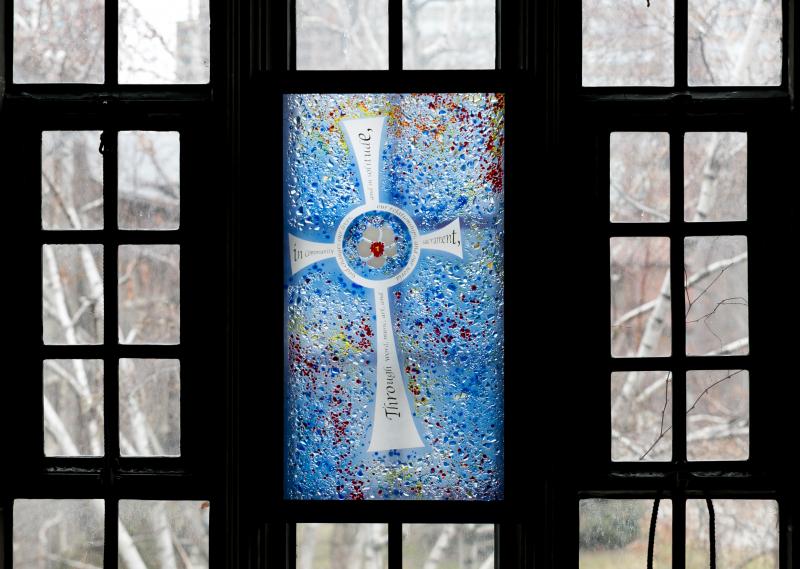 The Toronto School of Theology (TST) and its member schools make up one of the largest ecumenical centres for theological education in the English-speaking world. The seven member schools and the over 1000 students enrolled within TST represent dozens of denominations and diverse theological and cultural traditions. On our doorstep is a university of over 80,000 graduate and undergraduate students.
Students at TST range from 20 to 81 years of age and come from over 50 countries.
TST libraries are part of the University of Toronto library system, one of the top three academic research library systems in North America with over 11 million bound volumes, 5.5 million microform volumes and considerable electronic holdings.
Approximately 60 faculty members teach courses or supervise the individual work of graduate studies students, and over 500 courses are offered every year.
TST's regular, graduate degree teaching faculty is comprised of 70 distinguished scholars, representing a variety of educational, cultural and theological backgrounds.
TST faculty members (and some of graduate degree students) publish regularly, and are frequently interviewed for television, radio and the print media. TST's Toronto Journal of Theology is published bi-annually in both print and online editions.
34% of students are studying in a program leading to ordination or professional ministry; 14% are studying in programs intended for general theological education or lay ministry; 24% are in diploma or certificate programs; and 27% are studying in graduate theological programs.
TST colleges have graduated over 444 doctoral students, who serve in universities, colleges, seminaries and churches around the world.
Overview and History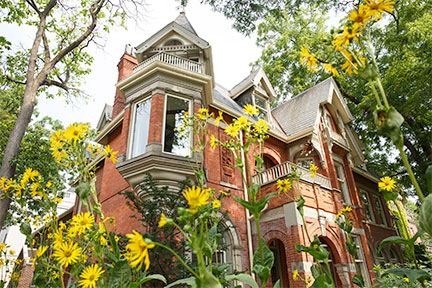 TST is a consortium of seven theological schools. Six of them are located on the St. George campus of the University of Toronto, within a few minutes' walk of each other. One is in Scarborough, but it holds most of its classes downtown on the St. George campus. TST itself has a building at 47 Queen's Park Crescent East which houses most of the common administrative services of the consortium. The building is also home to a variety of faith-based organizations, which, while formally unrelated to TST, contribute to an intentionally ecumenical and vibrant atmosphere.
TST's seven member colleges are each accredited by the Association of Theological Schools in the United States and Canada. Academic standards are consistent with those of the University of Toronto, and TST participates in the University of Toronto Quality Assurance Process (UTQAP) which holds TST accountable through a highly developed process of quality assurance. The University of Toronto is regularly ranked among the top 25 research universities in the world.
TST's seven member colleges are: Emmanuel College (United Church of Canada), Knox College (Presbyterian Church in Canada), Regis College (Roman Catholic: Jesuit), St. Augustine's Seminary (Roman Catholic: Diocesan), University of St. Michael's College, Faculty of Theology (Roman Catholic: Basilian), University of Trinity College, Faculty of Divinity (Anglican), and Wycliffe College (Anglican, Evangelical).
In addition, TST has cordial relations with three affiliated member institutions: Conrad Grebel University College (Mennonite) at the University of Waterloo, the Institute of Christian Studies (Christian Reformed) in Toronto, and NAIITS: An Indigenous Learning Community, based from Prince Edward Island. Our consortial system helps ensure theological diversity. Each of our member colleges and affiliated institutions is an independent, degree-granting institution with its own distinct history, denominational connection, community spirit, academic priorities, theological interests and approaches to Christian formation. Because each takes its own institutional mission and values very seriously, we resist the kind of homogenization that can sometimes happen in a unitary department or school. A fundamental principle of TST is the passionate engagement of different points of view.
The TST consortium offers a full range of professional and academic degrees for different educational purposes. Some degrees are primarily professional in character, while others are oriented to general theological studies or research. All degree programs operate at the post-baccalaureate level, and a number of degrees are conferred conjointly by the University of Toronto. Entry-level programs are the MDiv, MRE, MAMS, MSMus, MPS and MTS. Graduate programs – that is, those that build on previous theological study – are the PhD, ThM, MA and DMin. All TST students are registered in a member college; TST itself does not register or admit students in degree programs, and does not confer degrees.
History
Before Canadian Confederation in 1867, several church-supported institutions of higher learning were established in what is now called Ontario.
In 1887, the province of Ontario established a legal way for church-sponsored colleges and universities to federate with the non-sectarian University of Toronto. Within a few years, Knox, Wycliffe, Trinity and St. Michael's were federated under this arrangement, which unlocked an unusually creative educational potential.
St. Augustine's, Emmanuel, and Regis were all established in the twentieth century. (Emmanuel was created by a university that was already federated with the University of Toronto.)
In 1944, the Toronto Graduate School of Theological Studies (TGSTS) was formed to promote collaboration in the Doctor of Theology and Master of Theology programs at Emmanuel, Knox, Trinity and Wycliffe.
In 1964, the TGSTS was incorporated.
Also in 1964, the Second Vatican Council published "Unitatis Redintegratio", the Decree on Ecumenism, which opened the door to an unprecedented level of educational cooperation between Roman Catholics and other Christians.
In 1966 the Graduate Theological Division of St. Michael's College joined TGSTS.
During 1969–1970, the success of this venture led to the foundation of the Toronto School of Theology. Regis and St. Augustine's entered into the consortium as member schools. Collaboration began in two professional programs – the MDiv and the MRE, supplementing the cooperation that already existed in the ThD and ThM programs.
TST was incorporated in April 1970, by an amendment to the Letters Patent of the TGSTS. TST is a corporation without share capital under the Corporations Act of Ontario.
In 1978, TST and its member schools entered into a Memorandum of Agreement with the University of Toronto, making possible the conjoint granting of degrees in theology by the University and the member schools of TST. TST committed itself to the University's academic standards, and began appointing the University's representatives to its Board, its academic councils and its faculty appointments committees.
In 2012, TST formally came under the same process of quality assurance as the academic units of the University of Toronto.
In 2014, TST received the final approval to launch a conjoint PhD program in Theological Studies.
In 2016, TST received the final approval to launch a conjoint MA in Theological Studies.