A new independent website has been launched specifically for the Toronto School of Theology's Master of Theological Studies (MTS) Theology, Spirituality and the Arts Stream. This basic degree MTS program stream is offered conjointly by the University of Toronto and four of TST's member colleges, Emmanuel College [1], Regis College [2], University of St. Michael's College, Faculty of Theology [3], and University of Trinity College, Faculty of Divinity [4].
Designed to provide students with the knowledge and skills necessary to analyze and interpret the theological dimension of the arts and culture, this innovative and ecumenical stream draws on the rich and diverse resources of TST, the University of Toronto, and Toronto's cultural institutions to explore the range of ways that the arts intersect with spirituality and theological understanding. Students will investigate, through a wide offering of interdisciplinary courses, the visual arts, architecture, music, literature, the performing arts, film, and media from theological, historical, liturgical and pastoral perspectives.
To learn more about MTS Theology, Spirituality and the Arts stream visit the TST-TSA website here [5]. Each of the colleges participating may be contacted directly (see the college links above), and information is also available on the TST website here [6].
The TST-TSA website and related promotional materials have been made possible through an Innovation Grant for Interdisciplinary and Community Partnerships from The Association of Theological Schools, which accredits TST's seven member colleges.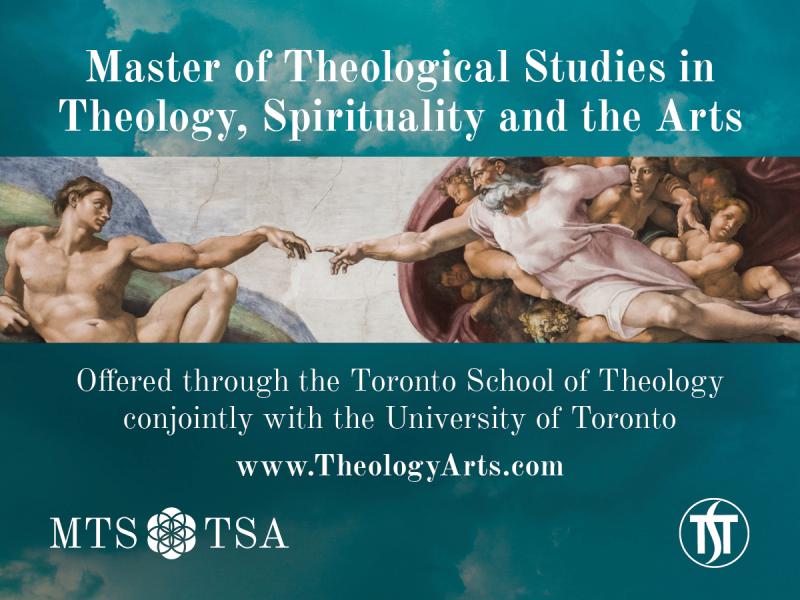 [7]