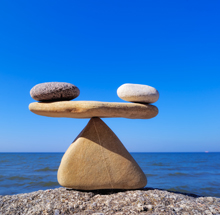 Balancing Compassion vs. Academic Integrity: Words of advice I have never forgotten that I pass on to you.
In 1987, my qualifying exams in practical theology at the University of Chicago consisted of five written and one oral exam. I wrote them longhand in blue books. I was seated at a wooden library table in Swift Hall, a building that looks amazingly like Emmanuel College: bring in no notes, one hour to outline, three hours to compose. Hand in your outline, your scribblings, your essay. I answered questions composed by five faculty members, all lovely and engaging people, far less intimidating at the time than they seem now: Don S Browning, Martin Marty, Langdon Gilkey, Anne Carr, and Robin Lovin. An oral exam followed with a subcommittee of with three: Don, Anne, and Marty.
All students took written exams in the same, two-week period in November. The oral exam schedule was a feat of master planning in the recesses of the faculty assistants' office—chalk on blackboard, scribbling and arrows. Usually, the door to that office was firmly shut. I glimpsed that mysterious board in a rare moment when the door was cracked slightly; I was enroute to Grounds of Being, the basement student-run coffee shop (not unlike Caffiends). Academic haze mystified the corridor between the assistants' room and Grounds of Being: the fear of the academic process, perhaps stronger than the Israelites' terror of being consumed in the presence of God on Mount Sinai, as well as excitement of trekking up the sacred mountain, filled the air as the exam weeks approached.
Late in the week before my exams were to begin, the phone rang. My mother's voice was sad. My beloved grandmother was hospitalized in Texas; her internal organs were failing; she was not expected to recover. I burst into tears. I had long-anticipated fear of losing my eighty-seven-year grandmother had become reality.
I desperately wanted to complete my exams and move on to my dissertation proposal. I called Jim Lewis, who eventually headed the Louisville Institute, then dean of students. Could I delay exams in order to visit my grandmother for the last time? Yes, the Divinity School could reorder the written exams, as long as I presented for the oral exam, as I was first on the very complicated schedule.
I visited Grandma, heard her voice for the last time. She wanted to know, "Do you and your husband communicate?" I held her hand at her bedside, showed her pictures she could no longer see.
I returned to Chicago to take two exams on Wednesday and Friday. On Saturday, Grandma died. I had not intended to return for the funeral. But I did: I took another quick trip to Texas to be with my family, and returned to Chicago, completing the last three exams on Wednesday, Thursday, and Saturday. On Saturday morning—the one exam I was allowed to complete at home, if I remember correctly—I drove my blue book to Langdon Gilkey's home. He was gardening in his front yard, and he stood with trowel in hand and smiled broadly. I waved the blue book at him—I was finished! Glee abounds!
During the rescheduling negotiations the junior member of the committee, Robin Lovin, who became dean at Drew University and then Southern Methodist University, gave me advice that I have lived by ever since:
We can be flexible and rearrange the order of the exams within the set aside schedule, but we cannot take your circumstances into account when judging the quality of the exams. They must stand on their own merit.
Compassion balanced with academic integrity. I did not pass my exams by faculty sympathy but by my own work. My exams, taken under duress, met a standard upheld by the faculty. In retrospect, I would have done better had I waited; but other goods would have been sacrificed.
For that, compassion and academic integrity, over a career of several decades, I am grateful. That is what we are trying to preserve for students studying in the midst of COVID-19, today.
~ Pamela D. Couture, Executive Director, Toronto School of Theology