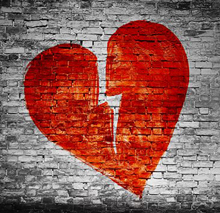 The heartbreak of these times is nearly unspeakable. I struggle to find words: yet another black man has died in police custody in the United States. This time, the act was caught on video and the world witnessed what happened. The terror of that scene reverberates among all people who have experienced fear, rather than comfort, in the presence of police and other public officials whose uniforms designate them as community protectors. When a person is maltreated by those who are supposed to help, when a desperate person becomes the victim of violence, when judgments about "what is really going on" are made on the basis of skin colour, sexuality, or bodily features—then the persons involved and the entire community are betrayed. As are those police and other public servants who do their job well, who live by accountability to the highest ethical standards. 
My grief in recent days was compounded by my memories of the civil rights movement, its leaders, and their sacrifice. This last week, protesting turned to looting and random violence, it seemed that protesters had forgotten the non-violent messages of Dr. Martin Luther King, Jr. and his colleagues, the African-American churches who were integral to social change, and the countless persons known and unknown who had poured out their energies for a better life for the next generation. Looting can be explained: it is a metaphor for feeling that someone has taken something from me, that someone owes me something back, and in my frustration I will take it by any means. It is an ancient practice: according to Tuba Inal, in Looting and Rape in Wartime (University of Pennsylvania Press, 2016), pillage was a common practice of war until a century ago. But according to people like Dr. Martin Luther King, Jr., or his colleague James Lawson, who visited Toronto School of Theology recently, only focused non-violent resistance that demonstrates a moral gap between the protester and the police or other representatives of the status quo can create lasting social change.
On Monday, watching peaceful protesters near the White House sprayed by tear gas and rubber bullets left me shocked, and the mere intimation that US military could be used against US citizens leaves me horrified and numb. The US National Guard and the US military been used by state and national administrations to keep the peace, reinforce the status quo, and create social change at various times in US history. When black students integrated Central High School in Little Rock, Arkansas [2], the governor tried to block them with the Arkansas National Guard, but President Dwight Eisenhower used the US military to secure the students' safety. Appreciating both the passion and vulnerability of students, I felt renewed grief over the events of my freshman year in college. The image of students shot and killed at Kent State University [3] on May 4, 1970 is seared in my brain.
Where is this violence against black men and protesters - students, families, elderly couples--headed? I can only pray: Please, God, no more deaths. Not again.
~ Pamela D. Couture, Executive Director, Toronto School of Theology