Emmanuel College
United Church of Canada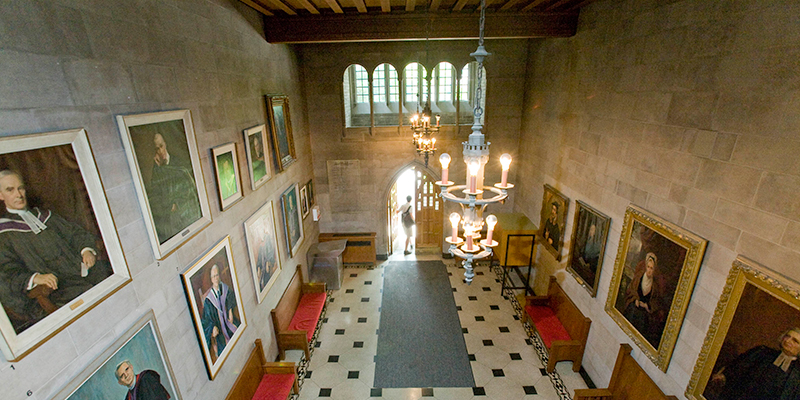 Emmanuel is a college at Victoria University in the University of Toronto and the largest theological school associated with the United Church of Canada. Informed by its Christian heritage, relationship with both church and university, and its Canadian, urban, and pluralistic location, Emmanuel College provides an education characterized by rigorous theological inquiry, contextual analysis, commitment to justice, and inclusive practice.
Emmanuel's roots are connected to the earliest endeavours of theological education in Ontario. After the United Church of Canada was inaugurated in 1925, Congregationalists, Methodists, and Presbyterians joined in forming Emmanuel College in 1928. Today, its ecumenical faculty continues to represent the United Church's progressive theological heritage, one that combines a passion for the gospel with a significant engagement in efforts seeking social justice.
The College is situated in the heart of one of the most international cities in North America. Toronto is well known for its vibrant urban life, its profound cultural diversity, and its ability to offer rich opportunities for interfaith dialogue and cooperation. Emmanuel College thrives in the middle of it all. With the Royal Ontario Museum and Queen's Park just across the street, and subway access on the front walk, students and faculty can engage culture, quiet, or the chaos of the city whenever they want to do so.