Virtual Forum Series - Responding Theologically to Populism
Date
Time
Where
Via Zoom - see below for details
Contact Info
905-706-0569
Event Attachment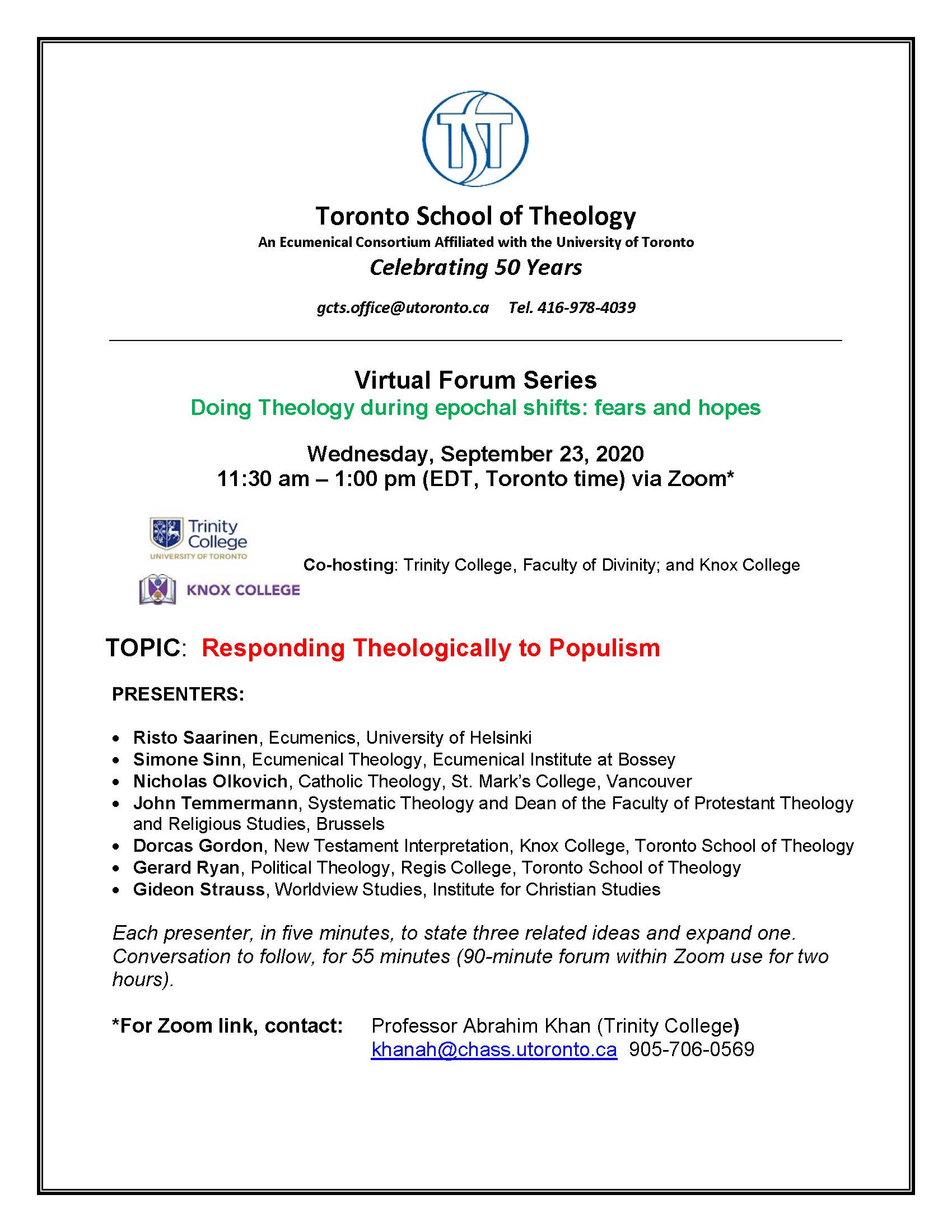 Event Details
Virtual Forum Series: Doing Theology during epochal shifts: fears and hopes
Co-hosted by Trinity College, Faculty of Divinity; and Knox College
The Forum will be via Zoom - for Zoom link, see below.
TOPIC: Responding Theologically to Populism
PRESENTERS:
Risto Saarinen, Ecumenics, University of Helsinki
Simone Sinn, Ecumenical Theology, Ecumenical Institute at Bossey
Nicholas Olkovich, Catholic Theology, St. Mark's College, Vancouver
John Temmermann, Systematic Theology and Dean of the Faculty of Protestant Theology and Religious Studies, Brussels
Dorcas Gordon, New Testament Interpretation, Knox College, Toronto School of Theology
Gerard Ryan, Political Theology, Regis College, Toronto School of Theology
Gideon Strauss, Worldview Studies, Institute for Christian Studies
Each presenter, in five minutes, to state three related ideas and expand one. Conversation to follow, for 55 minutes (90-minute forum within Zoom use for two hours).
For Zoom link, contact: Professor Abrahim Khan (Trinity College), khanah@chass.utoronto.ca, 905-706-0569