St. Augustine's Seminary - Conference on Catholic Preaching
Date
Date of Event:
August 7, 2018
to
August 8, 2018
Time
Where
St. Augustine's Seminary
2661 Kingston Road
Toronto, ON M1M 1M3
Contact Info
416-261-7207
Event Attachment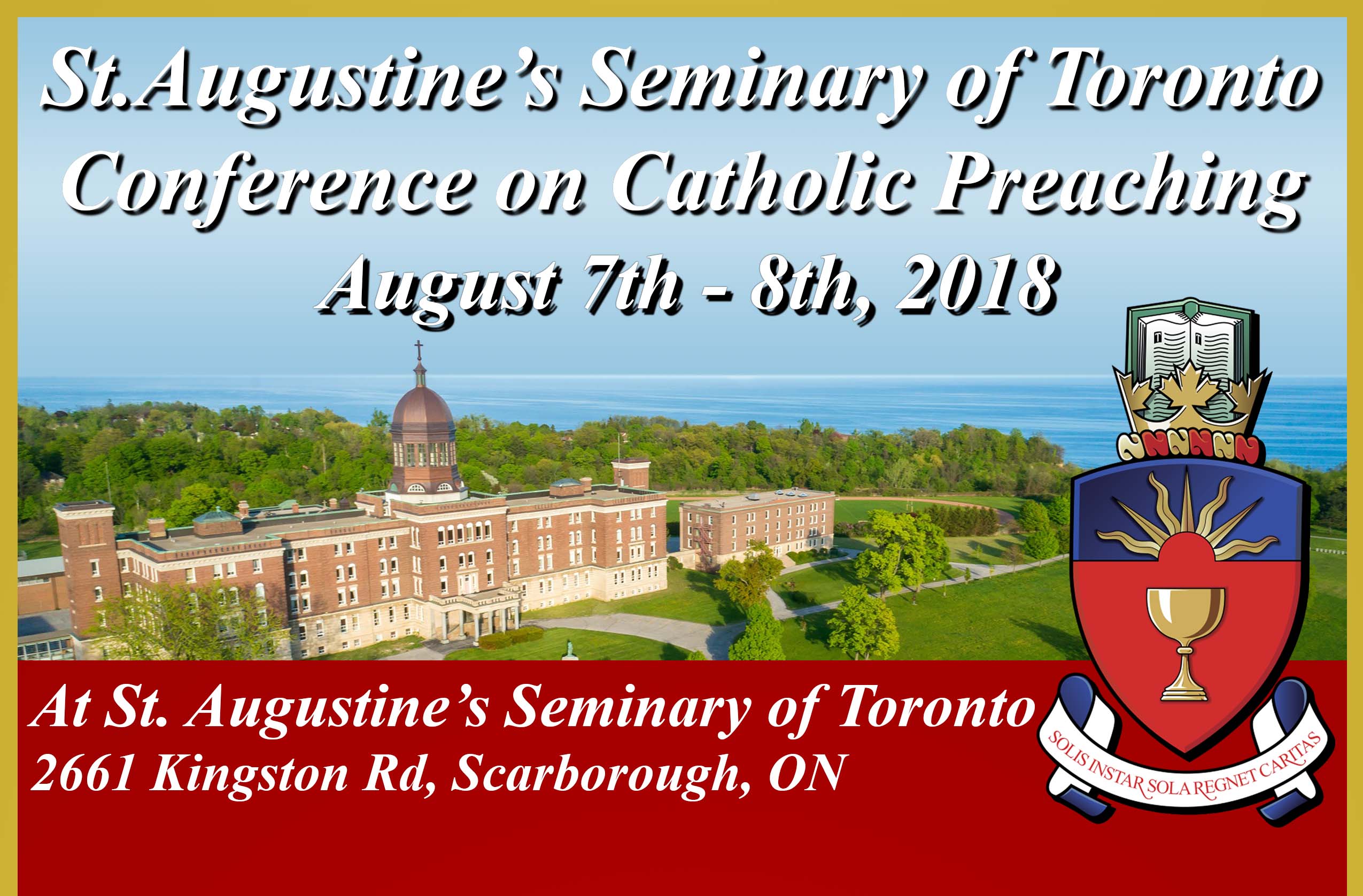 Event Details
St. Augustine's Seminary continues it series of conferences, seminars and workshops on Catholic preaching. The conference focuses on how Catholic preachers can improve their preaching.
The keynote speaker is Bishop Robert Barron, presenters include His Eminence Cardinal Collins, and noted preachers Fr. Jude Siciliano O.P., and Fr. Peter Cameron O.P.
Conference $215, optional dinner with the presenters, $65.
Seats are limited, please register early, here.