Regis College Fall 2018 Film Series - Sanctuary: The Search for a Home
Date
Date of Event:
October 17, 2018
to
November 14, 2018
Time
Where
Regis College
100 Wellesley Street West
Toronto, ON M5S 2Z5
Contact Info
416-922-5474
Event Attachment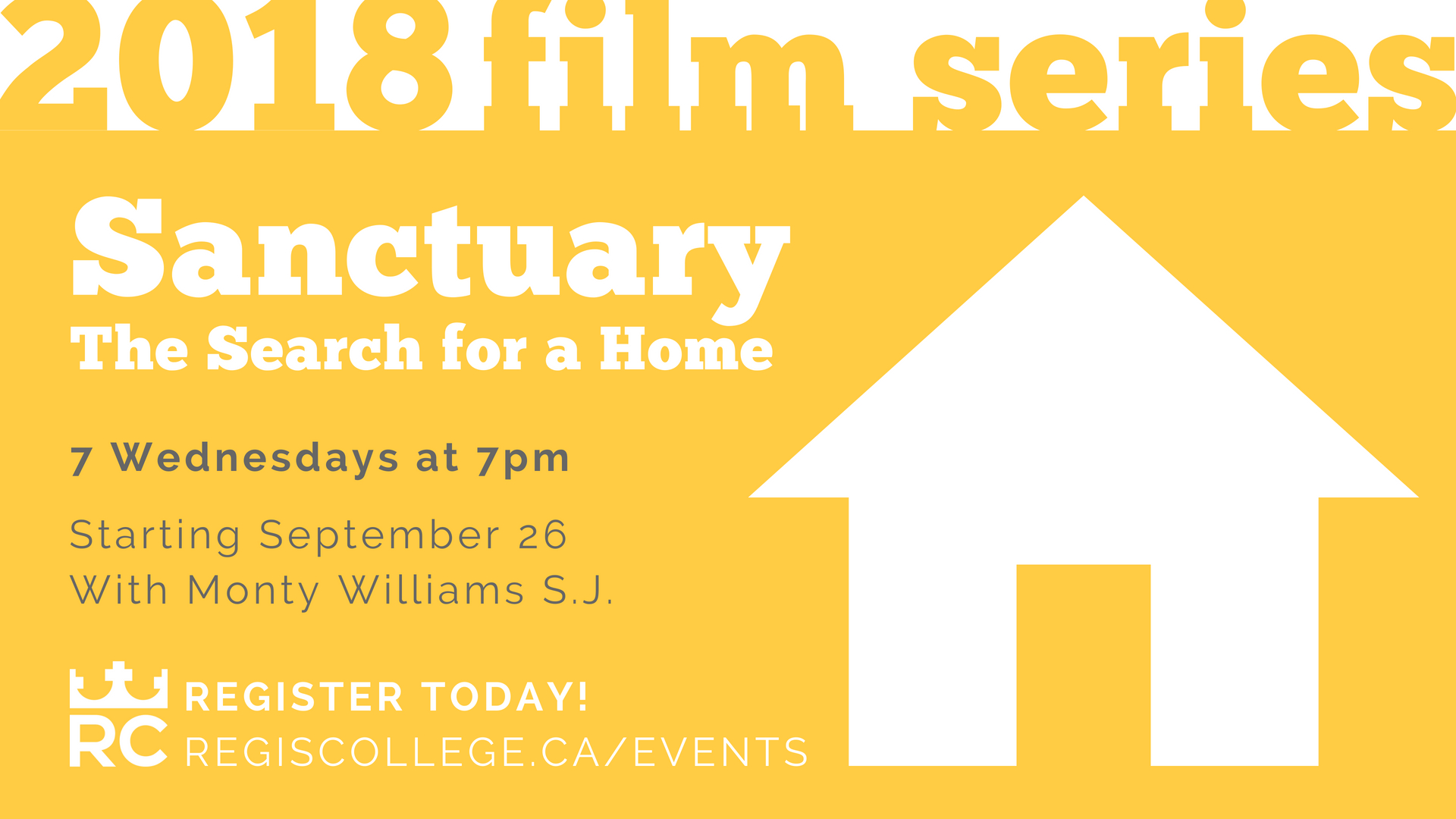 Event Details
Regis College's Fall 2018 Film Series looks at the desire for a place of belonging and community that is rooted in what it means to be human.
Regis College faculty member, Monty Williams, SJ, will present the series. His courses and research explores the dynamics of desire and narrative in spirituality using contemporary critical theory and film. His work in spirituality and direction started in his formation as a Jesuit in the early seventies, and inlcudes teaching workshops, retreat and spiritual direction, and facilitation in discernment. In the summers he can usually be found giving retreats and workshops throughout Europe, Australia, Asia and North America.
This event is FREE, but please pre-register, here.
The film series schedule:
Week One – September 26
Reflection: Journey
Film: Fire at Sea (2016)
Week Two – October 3
Reflection: An Oasis
Film: Welcome (2009)
Week Three – October 10
Reflection: Coping
Film: Dheepan (2015)
Week Four – October 17
Reflection: Accompaniment
Film: Shun Li and the Poet (2011)
Week Five – October 31
Reflection: Two Sides to the Story
Film: The Good Postman (2015)
Week Six – November 7
Reflection: Acceptance
Film: The Good Postman (2015)
Week Seven – November 14
Reflection: Epilogue
Film: Walkabout (1971)