Patristic Talk - Polemics of Time, Forging the Liturgical Calendar in the Writings of Eusebius of Caesarea
Date
Time
Where
St. Augustine's Seminary via the Newman Centre
89 St George Street
Toronto, ON M5S 2E8
Contact Info
Event Attachment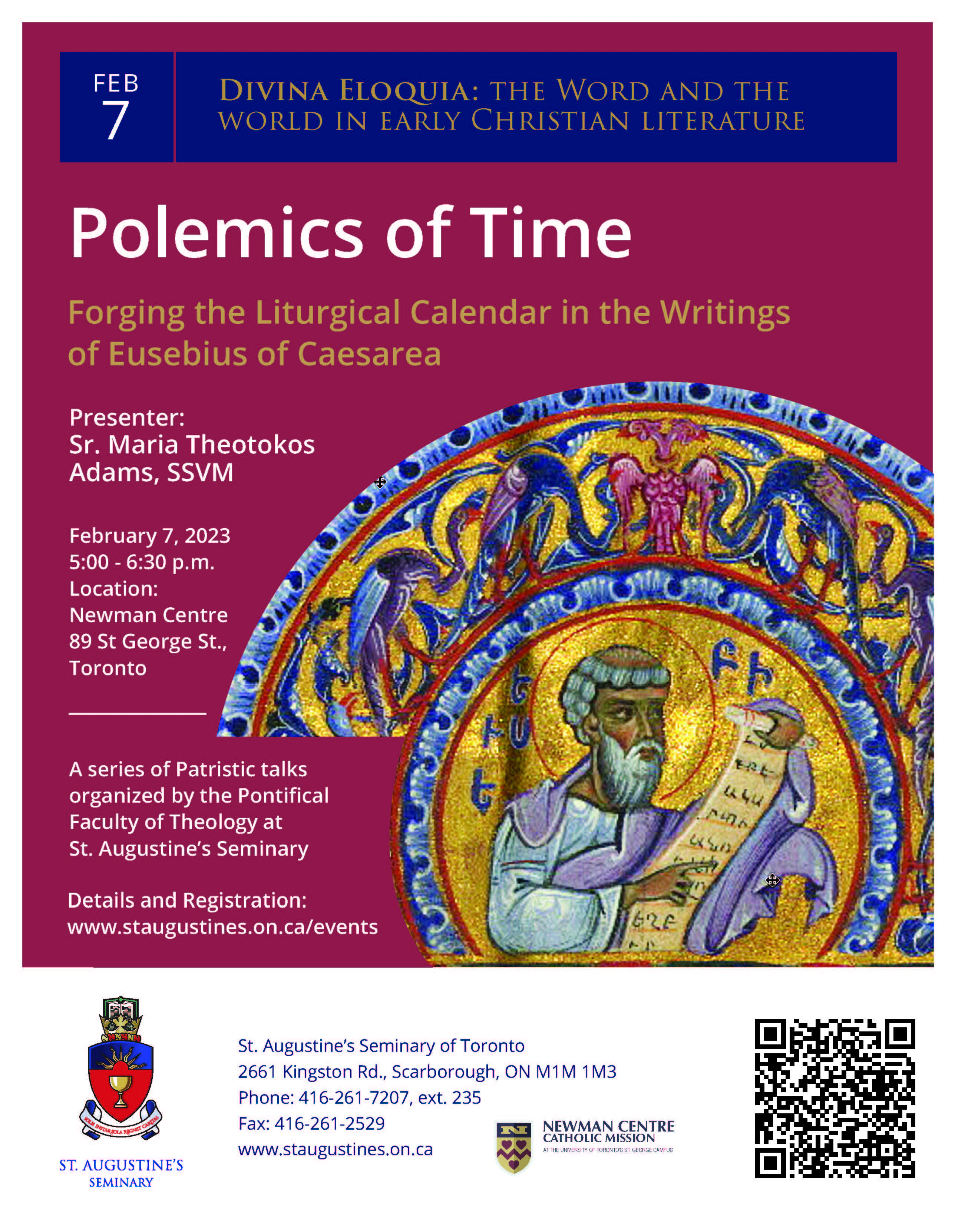 Event Details
The Pontifical Faculty of Theology at St. Augustine's Seminary presents this talk as part of its Series of Patristic Talks for the 2022-23 academic year.
"Polemics of Time, Forging the Liturgical Calendar in the Writings of Eusebius of Caesarea", presented by Sr. Maria Theotokos Adams, SSVM
Register in advance here for this FREE event. (Tickets will be available beginning January 7, 2023.)
Sister Maria Theotokos, SSVM, holds a doctorate in Church History from the Catholic University of America (Washington, DC, 2022). Her dissertation on Eusebius of Caesarea explored the role of Pascha (Passover/Easter) as the centre of liturgical and historical time in his exegetical, apologetic, and historiographic corpus. Currently, Sr. Theotokos is working on the Eusebian Gospel Canons as a post-doc Research Associate of the Department of Greek and Latin at CUA. She resides in Italy.