Dr. Scott McLaren - Written by the Finger of God: Reflections on Religion, Cultural History, and the History of the Book
Date
Time
Where
Knox College via Zoom
Contact Info
Event Attachment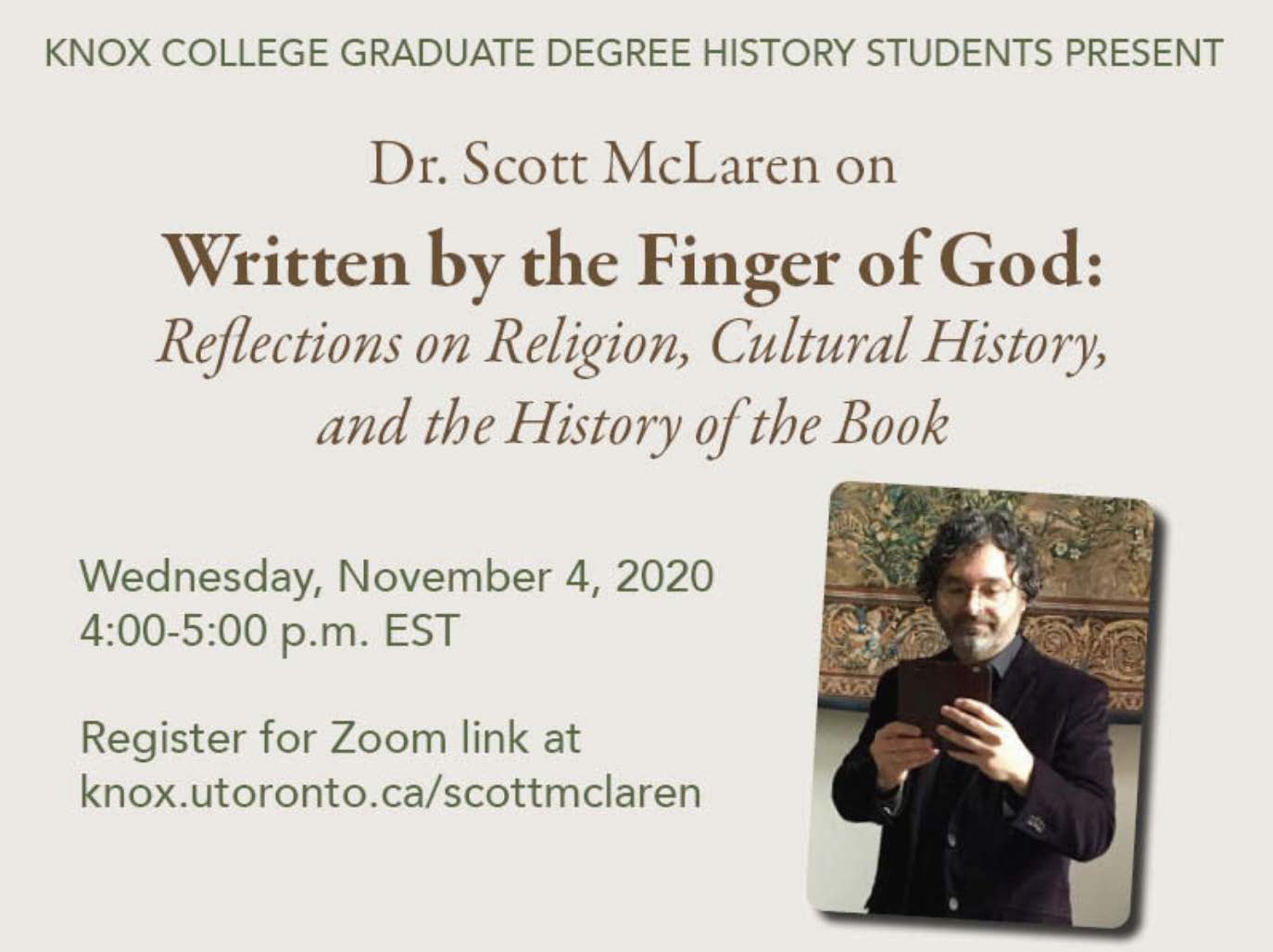 Event Details
Brought to you by the Knox College graduate degree history students.
The relationship between religion and the recorded word — inscribed, written, printed, or rendered digitally — is both profound and ancient. In Mesopotamia, the Sumerians believed the god Enlil was the originator of writing. Greeks held that Hermes, the messenger of the gods, had invented their alphabet. Even Daniel Defoe, writing in the eighteenth century, argued the origin of all written culture could be traced to the encounter between Moses and God on Mount Sinai. Deep cultural connections like these have helped to make religion a particularly fertile field in which to study the book. This talk will explore those intersections, not in the remote past, but with reference to the way eighteenth and nineteenth-century Canadian Methodists produced, distributed, read, and understood the books they owned.
A cultural historian by training, Dr. McLaren is a faculty member in the graduate programs in Humanities and History at York University and an associate librarian in the Scott Library. He is also lead editor of the Historical Papers of the Canadian Society of Church History.
Register for Zoom link by November 3 by contacting mj.perry@mail.utoronto.ca.