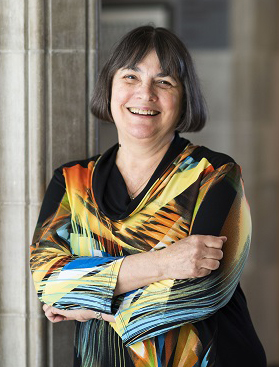 At the Toronto School of Theology (TST) you will find a community of scholars—in the full meaning of that word, those who study, faculty and students—pursuing rigorous and innovative theological research and transformative teaching and learning in our classrooms. Some students are preparing for ministry and related professions; some students are engaged in theological research that serves the academy; some faculty are living out a vocation in fulltime theological scholarship; some faculty are bivocational, serving the academy, the church and other theological bodies. The seven Christian schools who are founding members of TST seek to preserve the distinctiveness of our ecclesial bodies and various practices and programs of spiritual formation, to honour the diversity within various ecclesial bodies, and to discern, as faithful followers of Jesus Christ, our particular contribution to Christian interpretation and practice.
But in 2020 our community includes many who intersect with Christian dialogue. Now at TST, you will find dedicated Christians engaged with equally devout Muslims, Buddhists, Hindus and Sikhs. You will find people who identify as "spiritual but not religious," humanists, and seekers. You will find persons of Indigenous heritage and others seeking right relations with Indigenous communities, knowing that we have not yet arrived. You will find talented staff who support this work of scholarship in the warp and woof of the member schools of the Toronto School of Theology and the University of Toronto.
In formal classes and public scholarly conversations and in informal groups in libraries and pubs, we discuss the questions that will shape the future: about Canadian religion and society, the future of the planet and its societies, intercultural engagement, ecumenism and interfaith relations, sexuality, conflict, justice, peace, to name a few examples. Members of our community participate in discussions on these and many other topics in Toronto, in Canada, and internationally—bringing theological scholarship to the Church, Canadian culture, and the world, far and wide, and returning the benefit of these conversations in our classrooms and other scholarly venues. 
At TST, you will also find life-giving personal relationships, some based in collegial or spiritual friendship and others based in responses to human suffering. If this community sounds appealing to you—please join us, as a student in our classrooms or at one of our many public events.
Pamela D. Couture
Executive Director
Read Pamela Couture's blog posts in The Executive Director's Diary here.