Trinity College
Date
Time
Where
Trinity College, Seeley Hall
6 Hoskin Avenue
Toronto, ON M5S 1H8
Contact Info
416-978-2522
Event Attachment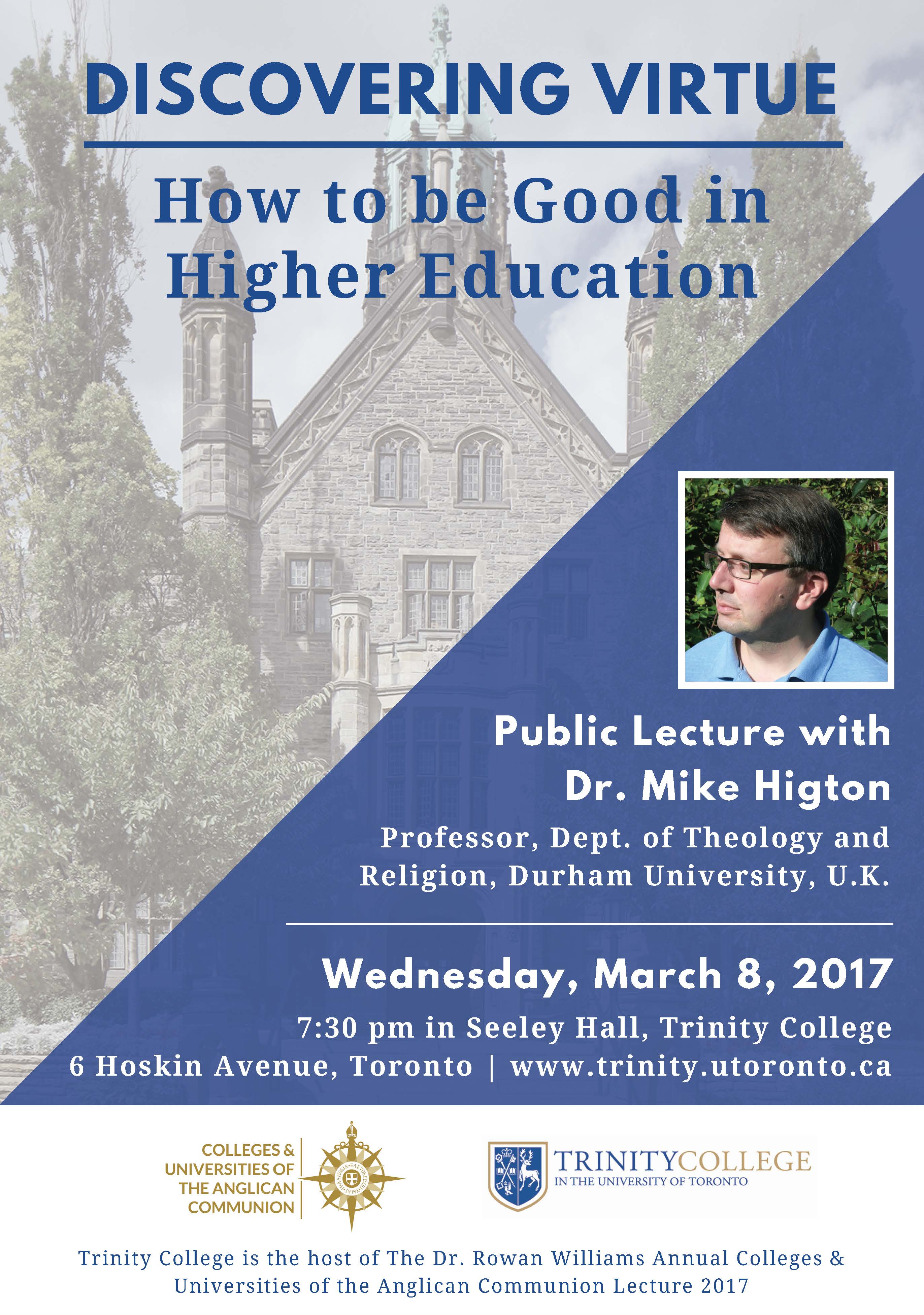 Event Details
Trinity College is host of The Dr. Rowan Williams Annual Colleges and Universities of the Anglican Communion Lecture 2017. The speaker will be Dr. Michael Higton, Professor, Department of Theology and Religion, Durham University, U.K. Dr. Higton's lecture will be, "Discovering Virtue: How to be Good in Higher Education".
All are welcome.
Date
Time
Where
Strachan Hall, Trinity College
6 Hoskin Avenue
Toronto, ON M5S 1H8
Contact Info
416-978-2133
Event Details
More information to come.
| Teaching Level(s) | College(s) | Department(s) |
| --- | --- | --- |
| Basic Degree | | Pastoral Theology |
| Teaching Level(s) | College(s) | Department(s) |
| --- | --- | --- |
| Basic Degree | | Pastoral Theology |
DMin Candidate (St. Vladimir's Orthodox)
| Teaching Level(s) | College(s) | Department(s) | Status |
| --- | --- | --- | --- |
| Basic Degree | | Pastoral Theology | N/A |