Regis College
Date
Time
Where
Regis College
100 Wellesley Street West
Toronto, ON M5S 2Z5
Contact Info
416-922-5474, ext. 221
Event Attachment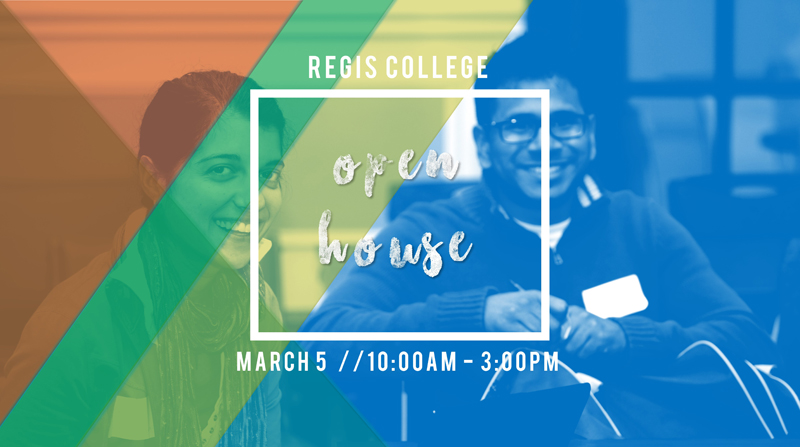 Event Details
Explore the richness of learning, spirituality and action for justice shared by the students and faculty of Regis College. A series of mini-lectures presented by faculty will probe the breadth of the Catholic theological tradition, the depth of Ignatian Spirituality and the value of each in action for re-creating horizons of hope in our troubled world. There will be opportunities to tour the College and have informal conversations with program directors, other faculty, and current students throughout the day.
More information and the schedule for the Open House can be found here.
Discover Regis College at the heart of the University of Toronto by pre-registering for the Open House today!
Pre-register here or by calling 416-922-5474, ext. 221.
Date
Time
Where
Regis College, St. Joseph Chapel
100 Wellesley Street West
Toronto, ON M5S 2Z5
Contact Info
416-922-5474
Event Attachment
Event Details
Stephen Scharper, Associate Professor in the Department of Anthropology, U of T Mississauga and School of the Environment, will present the 2016 Royackers Lecture, "Let Us Sing as We Go" speaking on Pope Francis, Laudato Si', and the Quest for an Integral Ecology.
Pope Francis's melding of poverty and ecological integrity in his encyclical Laudato Si' represents a critical emergence in Catholic social teaching. Yet, given his international pastoral presence and palpable humility, his search for an "integral ecology" represents something deeper and potentially more far-reaching. The larger implications of this quest will be explored in this presentation, including its impact on international political and moral approaches to climate change.
A reception will follow the lecture.
This event is fully booked and has a wait list. If you are no longer able to attend, please email Student Services to cancel and free a seat for someone else. Thank you for your interest.
The event is FREE but seating is limited. Please pre-register below by clicking here or calling 416-922-5474, ext. 221.