Regis College
Date
Time
Where
Regis College
100 Wellesley Street West
Toronto, ON M5S 2Z5
Contact Info
416-922-5474
Event Attachment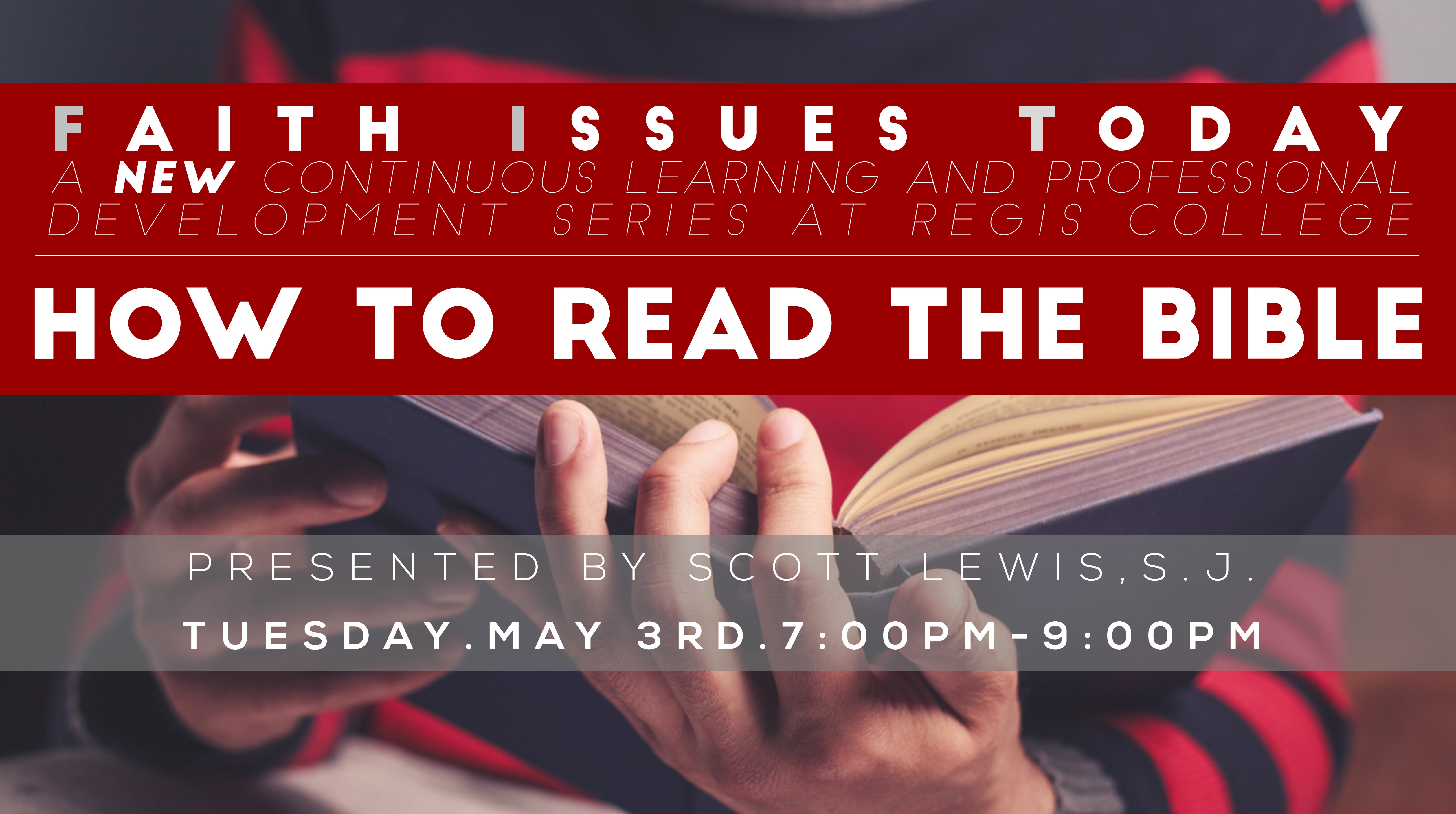 Event Details
Faith Issues Today - A new continuous learning and professional development series at Regis College.
How to Read the Bible, presented by Scott Lewis, SJ
Free, all are welcome, however, advance registration is required. Register here.
Date
Date of Event:
Saturday, April 2, 2016
to
Friday, April 29, 2016
Time
Where
Regis College
100 Wellesley Street West
Toronto, ON M5S 2Z5
Contact Info
416-922-5474, ext. 221
Event Attachment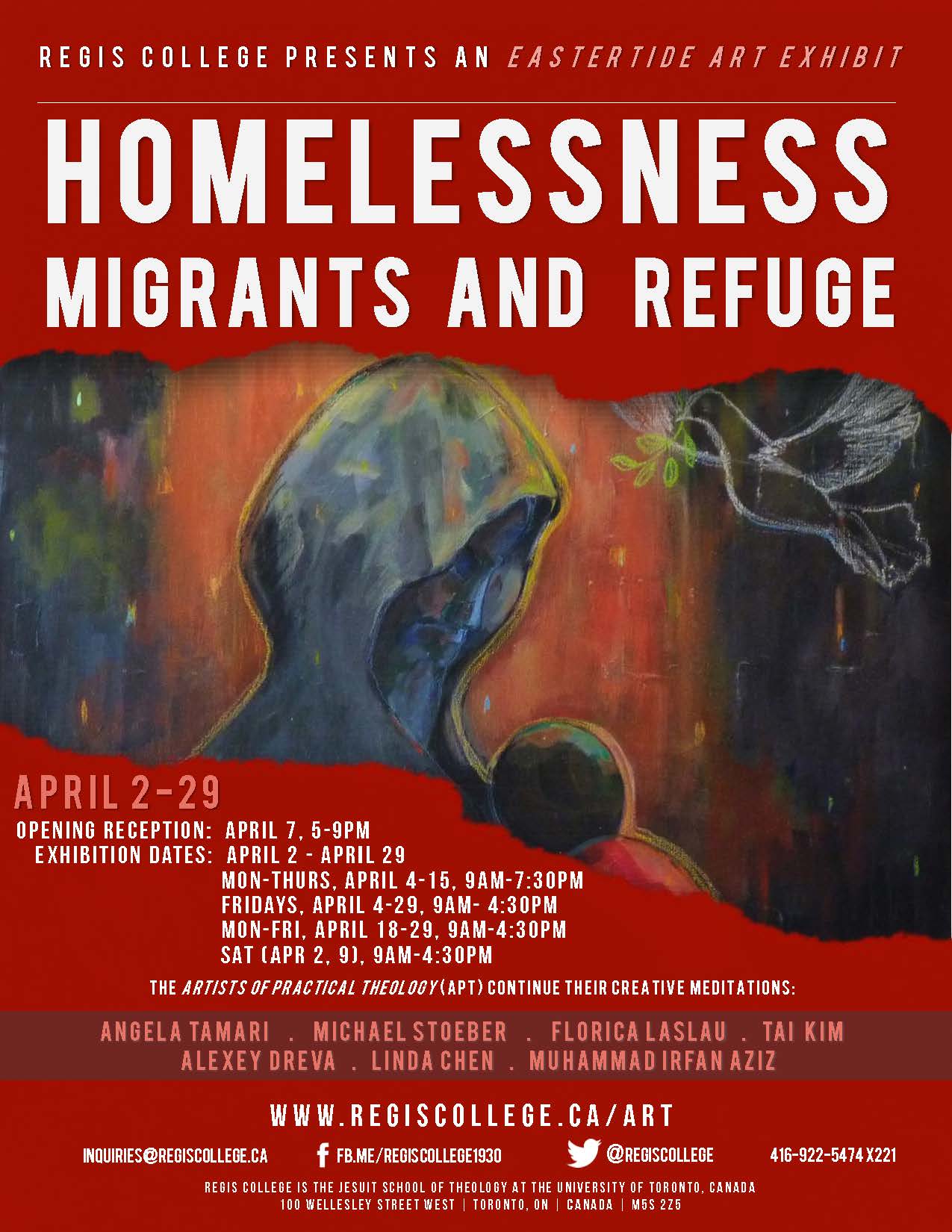 Event Details
Regis College will present its annual spring art exhibit featuring the works of the Artists of Practical Theology. The exhibit will be open at the following times:
Opening Reception: April 7, 6:00 - 9:00 pm
Exhibition Dates: April 2 - April 29
Monday -Thursday, April 4-15, 9:00 am - 7:30 pm
Fridays, April 4-15, 9:00 am - 4:30 pm
Monday - Friday, April 18-29, 9:00 am - 4:30 pm
Saturdays, April 2 and 9, 9:00 am - 4:30 pm
The Artists of Practical Theology (APT) continue their creative meditations. Seven artists from varied religious and cultural backgrounds visualize the realities of Homelessness, Migrants and Refuge, at the Eastertide Art Exhibit at Regis College.
More information here or by clicking the Event Website Link above.