Emmanuel College
Event Attachment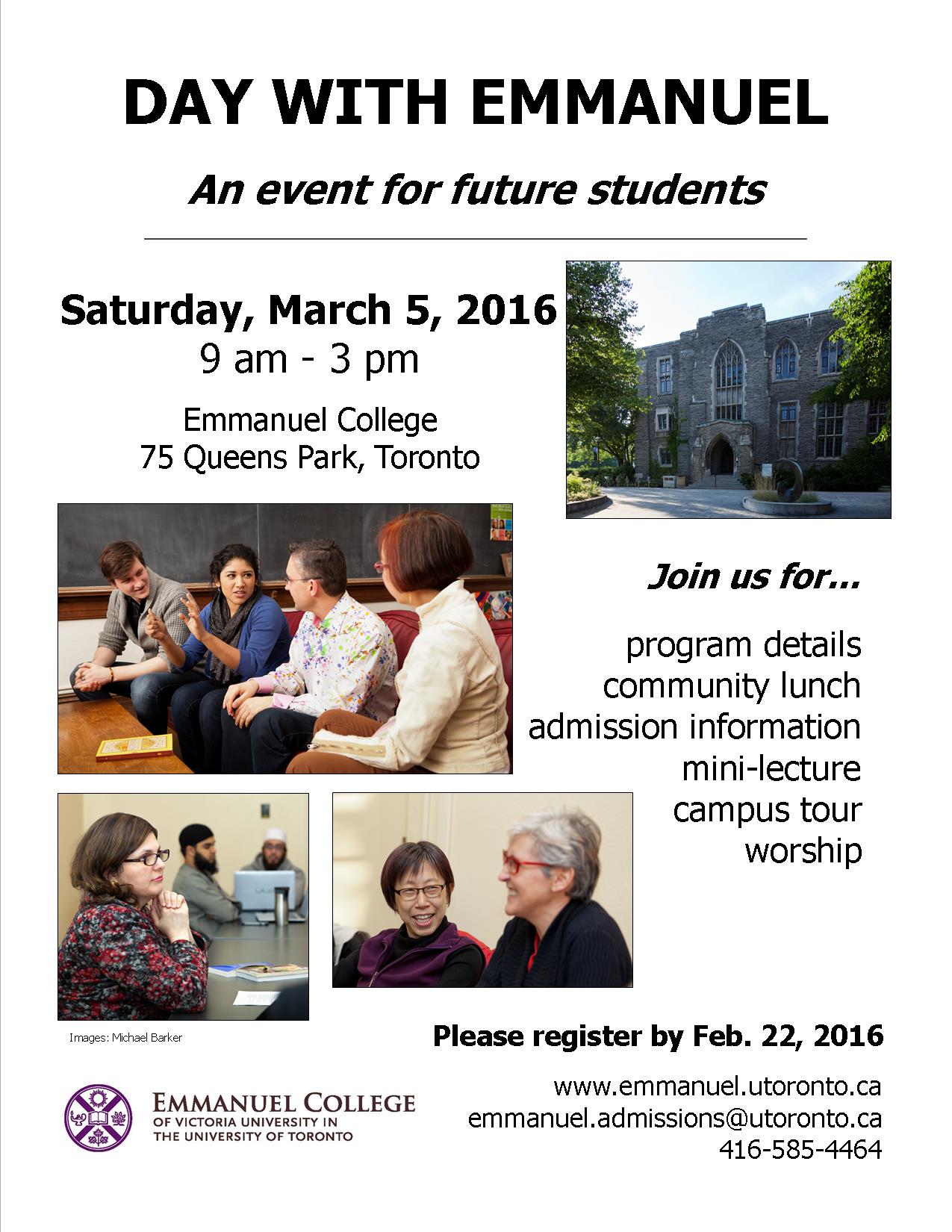 Event Details
Join Emmanuel College for an on-campus event! Throughout the year Emmanuel College hosts a number of events on-campus for future students who would like to experience community life and explore the academic opportunities available at Emmanuel College. Learn about Emmanuel College programs and financial aid, take a tour and meet students and faculty.
Day with Emmanuel Open House
Saturday, March 5, 2016, 8:45 am - 3:00 pm Please note: Advanced registration by February 22 is required.
Emmanuel Encounter
We invite you to experience Emmanuel College in action and attend community worship. You can also request to sit in on an Emmanuel College class in the morning (from 11:00 am - 12:00 pm). Please note: Advanced registration is required.
Wednesday, February 10, 2016, 12:00 - 3:00 pm
Wednesday, March 9, 2016, 12:00 - 3:00 pm
Register here. See event attachment above for more information.
Date
Time
Where
Emmanuel College, Room 302
75 Queen's Park Crescent
Toronto, ON M5S 1K7
Contact Info
647-999-7490
Event Attachment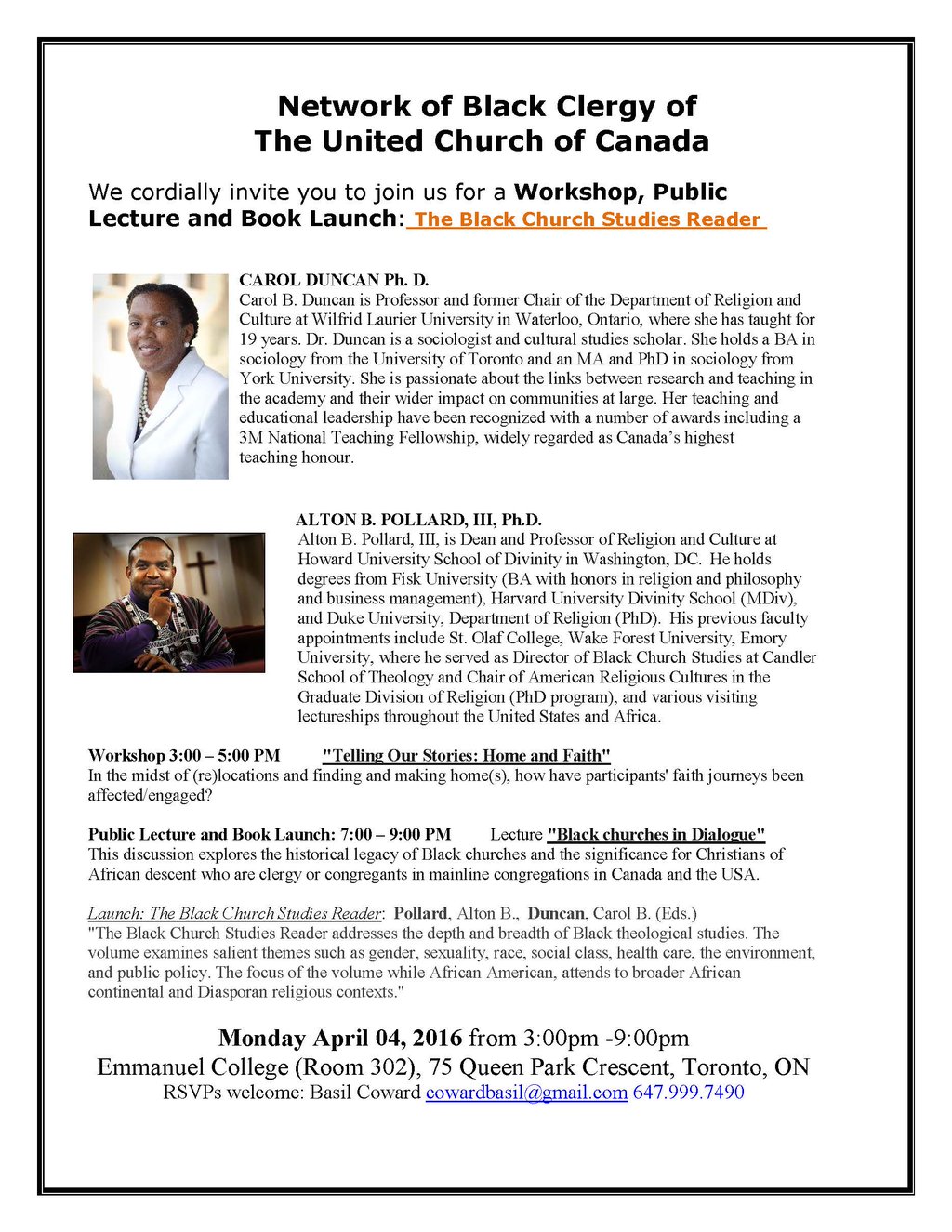 Event Details
3:00 - 5:00 pm: Workshop, "Telling Our Stories: Home and Faith"
7:00 - 9:00 pm: Public Lecture, "Black Churches in Dialogue" / Book Launch, "The Black Church Studies Reader"
See event attachment above for full details.
Specializations
Pastoral Counselling Education
| Teaching Level(s) | College(s) |
| --- | --- |
| Basic Degree | |
Specializations
Liberation Theology
| Teaching Level(s) | College(s) |
| --- | --- |
| Basic Degree | |
Date
Time
Where
Emmanuel College
75 Queen's Park Crescent
Toronto, ON M5S 1K7
Contact Info
416-585-4539
Event Details
2016 Emmanuel College Convocation