Advanced Degree Students' Association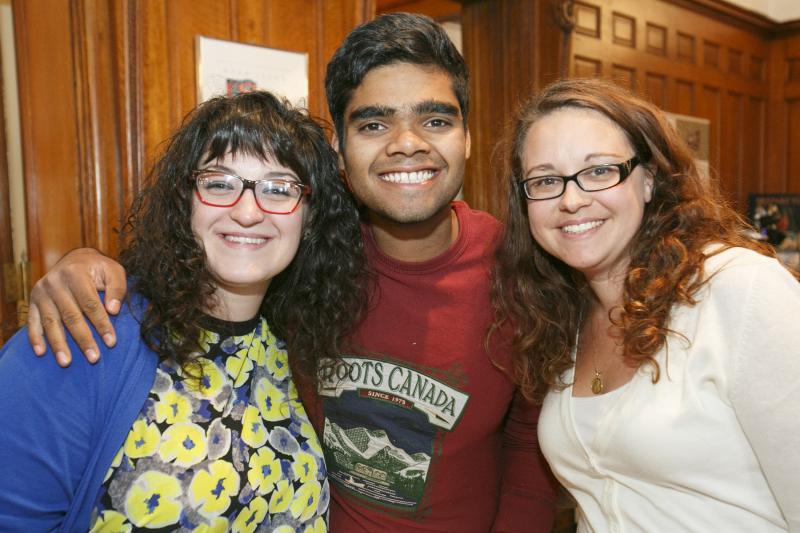 The Advanced Degree Students' Association (ADSA) exists for the benefit of all advanced degree (AD) students at the Toronto School of Theology (TST). Whether full-time or part-time, all AD students enrolled at any TST college are members of ADSA, pay fees to ADSA and can nominate and elect their fellow students to the ADSA Board.
According to the ADSA Constitution, ADSA provides a forum for the expression of student concerns, acts as a liaison with the TST administration in regard to complaints, proposals and procedures, and ensures student representation on the TST Board of Trustees and all advanced degree committees. ADSA also encourages cooperation and community between students and faculty, promotes the social and political participation of students, and organizes opportunities for academic and professional development for students.
ADSA communicates with the TST community through the TST advanced degree listerv, their website and Facebook group. To contact ADSA, you can approach any board member, comment on our website or Facebook group, or email the current president, Becca Spellacy.
2015-2016 ADSA Members
Executive
President – Becca Spellacy
Vice-President External – Michael Buttrey
Vice-President Academic – Beth McCutcheon
Vice-President Conferences – Jonathan Lofft
Treasurer – Matthew Charlesworth
Secretary – Anthony Spellacy
Department, Program and Library Representatives
Bible Department – Bruce Worthington
History Department – Jonathan Lofft
Pastoral Department – Anthony Spellacy
Theology Department – Nick Olkovich
Doctor of Ministry – vacant
Library Committee – Rachel Ball
Master of Arts/Theology – vacant
College Representatives
Emmanuel – Allison Murray
Knox – Gordon Brown
Regis – Matthew Charlesworth
St. Michael's – Fiona Li
Trinity – vacant
Wycliffe – Steve Hewko