TST Libraries Tour
Date
Time
Where
Toronto School of Theology
47 Queen's Park Crescent East
Toronto, ON M5C 2E3
Contact Info
416-978-4050
Event Attachment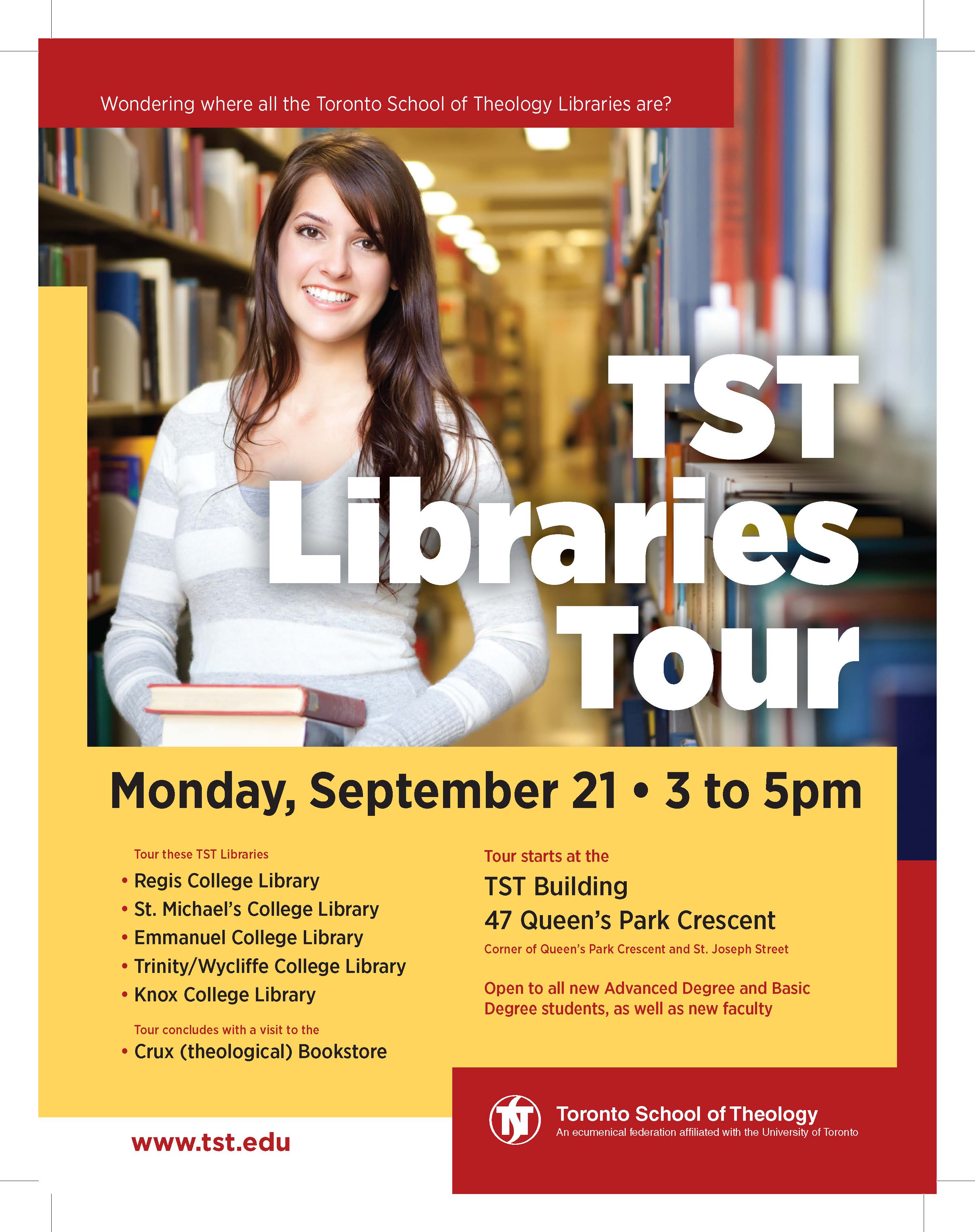 Event Details
Wondering where all of the Toronto School of Theology (TST) libraries are? A tour of the TST libraries will start at the TST building and will include a visit to the libraries of Regis College, University of St. Michael's College, Emmanuel College, Trinity/Wycliffe College, Knox College, and will conclude with a visit to Crux Books.
Open to all new advanced degree and basic degree students, as well as new faculty.
See flyer above for more information.